Help Poor Patients in Leel Village, Lahore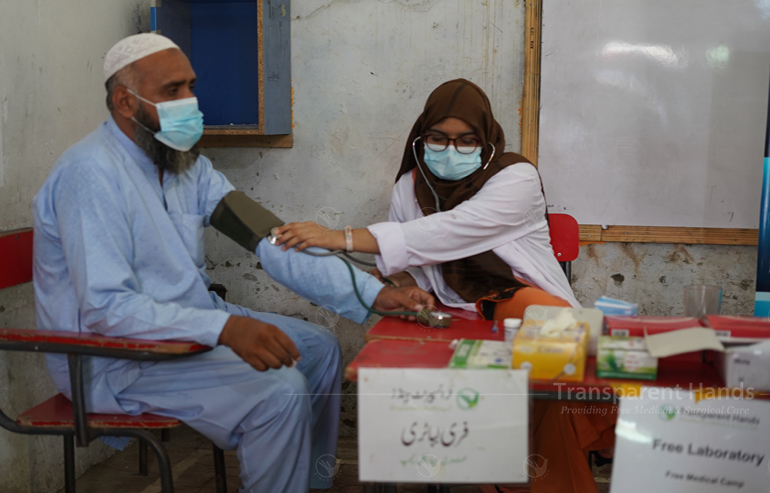 Overview:
Transparent Hands is arranging a free medical camp and preventive healthcare session for the poor residents of Leel Village, Lahore. At this free medical camp, hundreds of deserving patients will receive the following healthcare services from our team of excellent doctors and specialists:
Free consultations

Free preventive healthcare session

Free diabetes tests

Free hepatitis B & C screenings 

Free uric acid test

Free blood pressure tests

Free medicines

Free registration of deserving surgical and medical cases
Challenge:
Leel Village is situated on the outskirts of Lahore, Pakistan. Since there are high levels of pollution in the area, those who live there face a variety of respiratory issues and allergies, including breathing problems, itching, and rashes. Other common diseases include high blood pressure, diabetes, hepatitis, gastrointestinal problems, and flu. A large number of the villagers do not have access to quality health care. What's more, a lot of the local hospitals are overburdened. 
Our Solution:
Transparent Hands plans to hold a free medical camp and preventive healthcare session in Leel Village for hundreds of poor patients. The patients will receive free consultations, medicines, and diagnostic tests. Besides this, Transparent Hands will register cases of poor patients who are in need of further surgical and medical treatments. We will get them treated at one of our panel hospitals. Make it possible for Transparent Hands to bring quality health care to the poor people of Leel Village, Lahore.

---

---

---

---

---

---

---

---

---

---

---

---

---

---

---

---

---
---