People of Jhang are looking for your help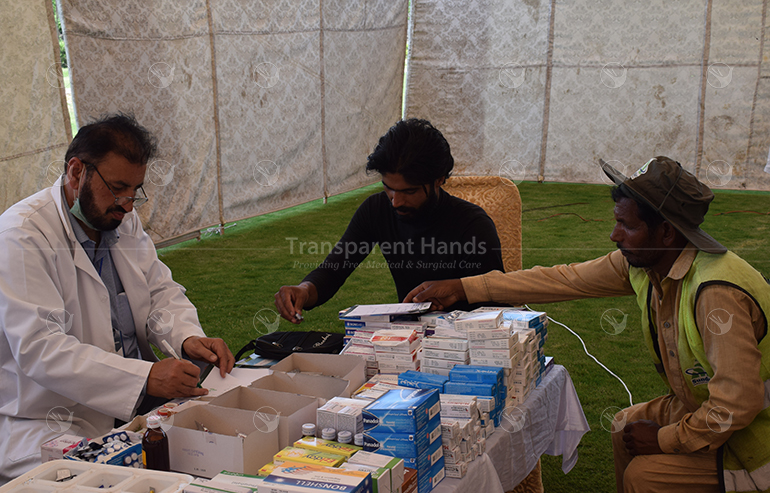 Overview:
Transparent Hands is organizing a free Medical Camp in Shorkot, Jhang. In this medical camp, our team of dedicated doctors and specialists will provide the following facilities to 420+ deserving patients:
Free Consultation
Free Blood Pressure Test
Free Diabetes Test
Free Hepatitis B & C Screening Test
Free Ultrasound
Free Medicines
Free Registration of Deserving Cases for Surgeries and Medical Procedures
Challenge:
Shorkot is a small town of Jhang district in Punjab, Pakistan. People living in rural side of Shorkot are facing various health challenges due to quality of care which is provided, affordability issues, and accessibility to clinics and hospitals. There are a few hospitals in Jhang but unfortunately, they are out of reach of rural population due to increased costs. As a result, people of Shorkot face a number of serious health issues including infectious disease such as malaria and diarrhea. These diseases often spread quickly among the community of Shorkot due to lack of basic health facilities and awareness. Villagers are not even able to fulfill their basic necessities including food and clothing. Traveling to other cities for timely treatment is a huge barrier for many poor villagers due to expenses.
Our Solution:
Transparent Hands believes in providing healthcare without discrimination to those who cannot afford. In the past, organization has organized 2 medical camps in Jhang in which more than 800 patients received free healthcare. This time again, we intend to reach out to hundreds of patients of Shorkot and provide them basic healthcare facilities for free. Help us in reaching out to the people of Shorkot and provide them timely treatment. Donate for this medical camp and be a part of our life-saving mission!
Be the first one to support .