Transparent Hands' Collaboration with Hi-Tech Lubricants Ltd.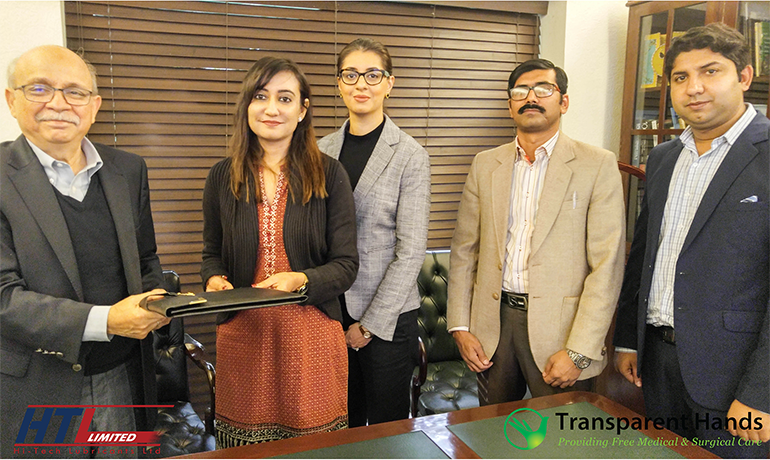 Transparent Hands is proud to announce another collaboration of 2018 with Hi-Tech Lubricants Ltd. (HTL). Hi-Tech Lubricants Ltd has been marketing lubricants in Pakistan for the last 20 years and is catering to the Retail and Industry sectors. Both the organizations signed MOU on 24th December 2018 with the vision to provide the best possible healthcare services to the deprived community of Pakistan. MOU was signed between Ms. Rameeza Mueen (CEO) Transparent Hands and Mr. Shaukat Hassan (Chairman) Hi-Tech Lubricants Ltd. 
HTL will not only contribute towards the surgeries of patients registered with Transparent Hands but will also organize free medical camps in rural areas of Pakistan. Transparent Hands is highly thankful to HTL for stepping forward and partnering with us this for this noble cause.
This great partnership will help Transparent Hands provide free of cost healthcare facilities to millions of patients across Pakistan through surgical treatment and medical camps.