Upcoming Medical Camp, Lyari, Karachi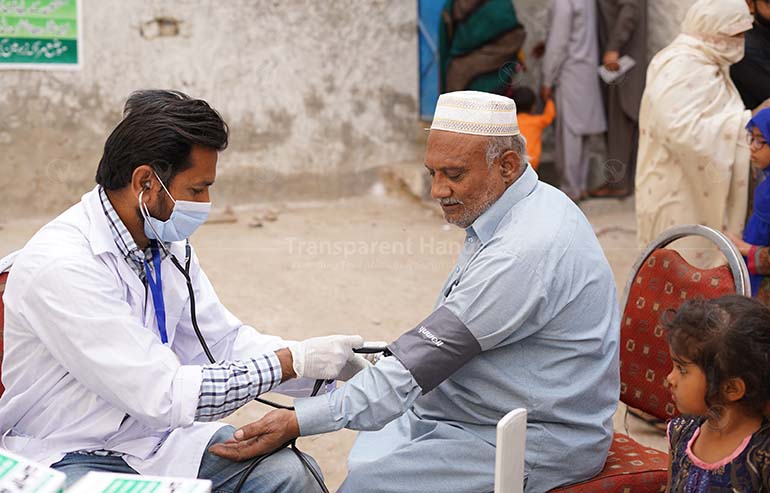 Overview: 
Transparent Hands plans to organize a free medical and surgical camp in Lyari, Karachi. In this one-day medical camp, our team of expert physicians will provide the following health facilities to deserving patients:
Free consultation and provision of medicines 

Free treatment of medical and surgical cases 

Free Hepatitis B and C screening 

Free BSR and Blood Pressure tests
Challenges: 
Lyari is a historic locality in Karachi, Pakistan that originally hosted communities of African descent that had migrated to Pakistan. Despite being one of the earliest settled and the most densely populated part of Karachi, Lyari, sadly remains largely neglected in terms of health care facilities. Most diseases usually go unnoticed and therefore remain untreated. Poor living standards harbor short-term illnesses such as eye, nose, and throat infections, Hepatitis, Diabetes, Hypertension, and stomach issues. Over time, the aforementioned illnesses are likely to become acute. Presently, the public health sector remains burdened to its maximum capacity due to COVID-19, making access to basic health care a great difficulty.
Our Solution:
Transparent Hands intends to gauge the possibility of providing basic health care that is the foremost right of every individual. We look forward to organizing a one-day medical camp at Lyari, Karachi, to provide free consultation and medicines to deserving patients. Critical cases including patients who require undergoing medical and surgical treatments will be registered with Transparent Hands for free treatment. Team Transparent Hands is determined in bringing quality healthcare facilities to the residents of Lyari. 
Donate for our upcoming medical camp at Lyari, and assist hundreds of individuals in acquiring a healthier life. We are looking forward to your assistance. 

---