A Child's voice for her health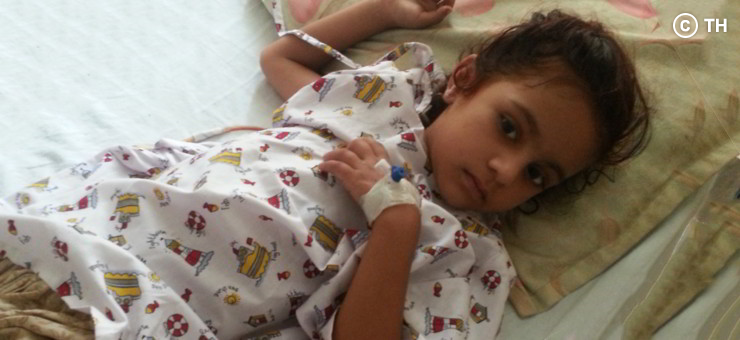 Khadija Akram's Story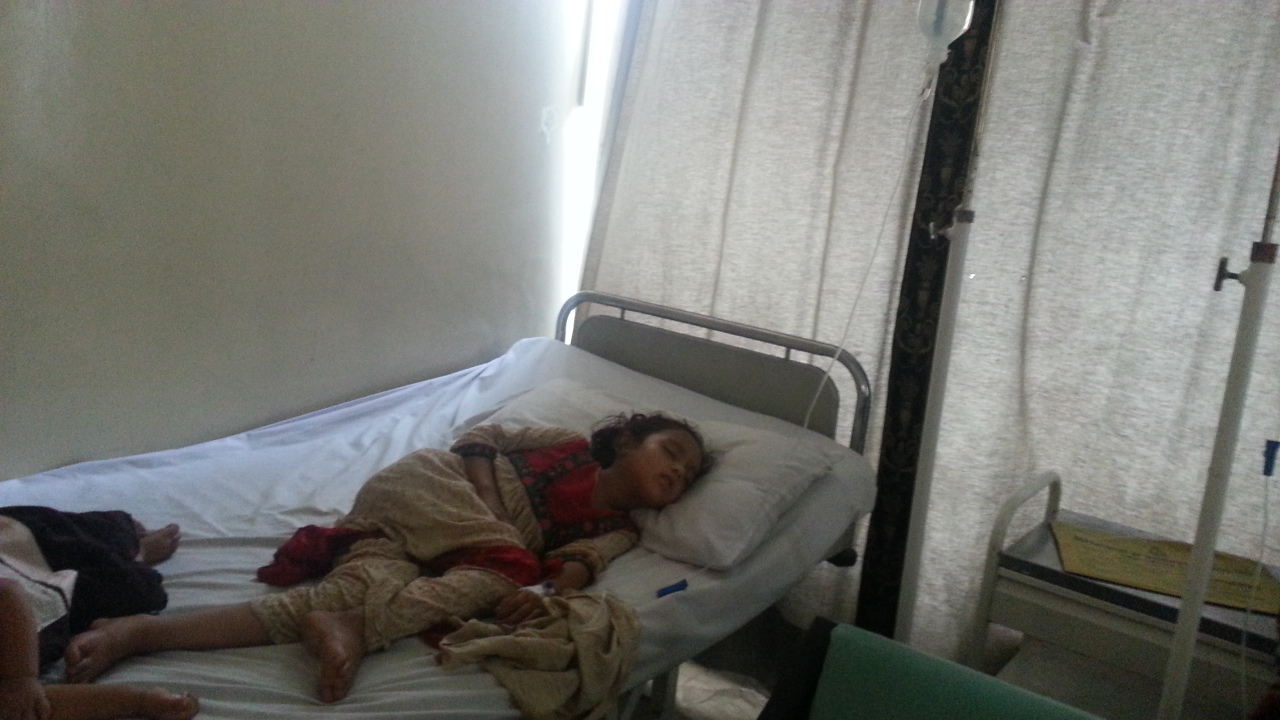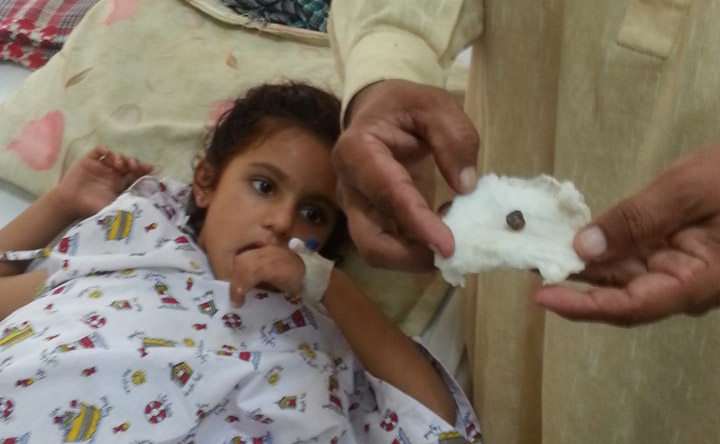 Khadija Akram 7 years old girl was diagnosed with Right Ureteric stone after experiencing recurrent episodes of pain and ill health for 5 years. She was operated upon on 09-10-15 in Zainab Memorial Hospital by Dr Ijaz kharl .Her Right Uretrolithotomy was done and stone was taken out. She stayed for 5 days post operatively in hospital and had uneventful post-op course. She was discharged pain free.
Read More
Khadija Akram's Story
Unavailability of food, unhygienic sanitary condition and unclean water are the factors that are deteriorating the health conditions in Pakistan. In a country where access of common person to have a quality drinking water is difficult you can expect the existence of countless number of diseases.
Khadija Akram studies in 1st standard and she is a patient of renal stones since last 5 years. Khadija's father is a worker in a general store near his house. The total income of the family is not less than 12000 per month.
Doctors have recommended her Uretorolithotomy on urgent basis. The stones are multiple in numbers while vary in size. One of the stones is obstructing her urinary tract due to which her urine outflow is reduced.
Now a days Khadjia cannot even attend her school as she is unable to stand even. The tenderness of the abdomen made her gait movements difficult.
Khadija's parent's told Transparent Hands that they barely fulfill their household needs in this meager income and it is quite difficult for them to afford the expense of khadija's surgery.
Change the life of a poor person who is looking for a miracle!
Donors who are supporting Khadija Akram
---

---

---

---