A Heart that is getting weaker
Sana Azam's Story
It takes persistent courage to fight a disease. One has to be persistent, determined and strong enough to rise above the prevalent disease. Your struggle seems endless and you endure a lot of difficulties but that doesn't mean you don't have the right to be hopeful.
Sana Azam is one of those brave young girls who spend their childhood and adolescence struggling with the ups and downs of life. This courageous girl is suffering from Tetralogy of Fallot; which is a congenital heart condition involving various abnormalities at a time. This affects the structure of the heart and blood runs out of oxygen.
She had to drop some of the classes in beginning due to her unstable health condition. She is having hard time in breathing and carrying even slightly heavy stuff which even includes her school bag. Now, she is in the 6th grade and continuing her studies but her condition is deteriorating day by day.
Sana is the only sister to four brothers and all of them are too young to support their sister financially for the medical treatment. Her father is a milkman and cannot bear the expense of the treatment of his only daughter. He is helpless as he cannot watch his daughter deteriorating day by day but he has nowhere to appeal for.
Now, it comes on us how we choose to help this brave little girl who has yet to enjoy her whole life.
---
Disclaimer: Transparent Hands makes sure that all the patients get surgery in time. If a patient requires urgent surgery and his/her condition is serious, Transparent Hands conducts the surgery immediately. In the meantime, his/her campaign stays active on the website until we raise the complete funding. The hospitals on our panel have complete trust in us and wait for the payments until the patient's funding is completed.
---

---

---

---

---
---

---
---

---

---
Sana Azam's Story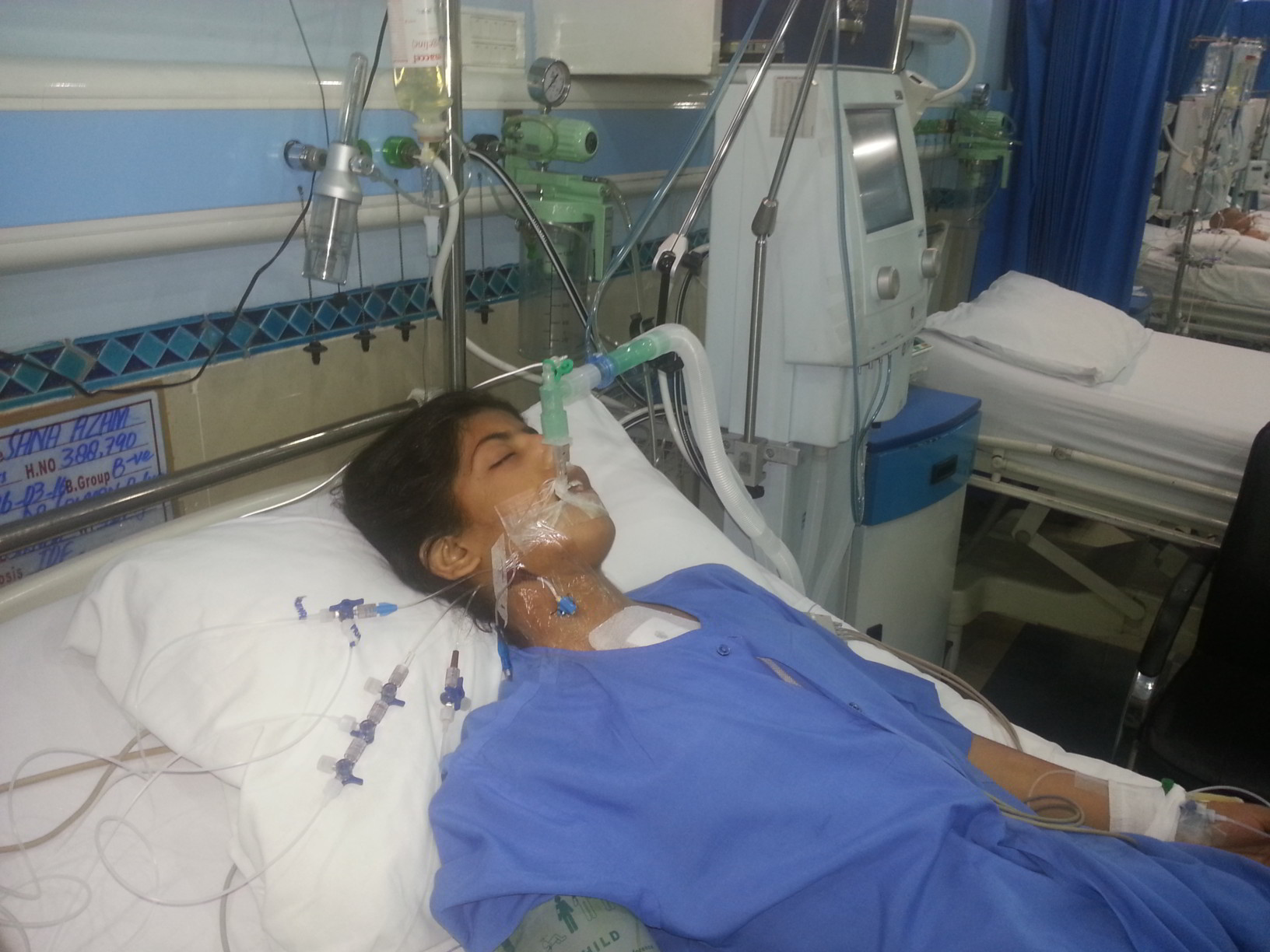 Sana Azam 15 years old girl had Cyanosis and dyspnoea on exertion since birth. She was diagnosed with Tetralogy of Fallot. She was advised open heart surgery and corrective repair. Her surgery was done in Ittefaq Hospital through Pakistan Children Heart Foundation on 25-03-16 by Dr Salman A Shah. She had good post op recovery and was shifted to ICU for monitoring. Later she was transferred to ward from where she was discharged with stable vitals and satisfactory condition.