A neurosurgery can save a mentally challenged kid
Muhammad Rizwan's Story
Rizwan is an eight years old mentally and physically challenged kid. He didn't learn to speak and walk in his early childhood due to his intellectual developmental disability. Since then, he is on the mercy of his parents who feed him, bathe him and clean him. He experiences fits and gets unconscious at times. He cannot expresses his emotions as his brain is under developed.
He has a rare brain disorder which has formed water sacs in his brain. He went through neurosurgical procedure – VP Shunt – an year ago and was recovered completely. He didn't experience any further fits after the surgery. The shunt which was inserted in his brain during the surgery has been exposed after a year due to wound infection. Doctors have advised another neurosurgical procedure that must be performed on immediate basis in order to prevent brain infection.
Rizwan's father is a rickshaw driver and he barely earns 300 rupees daily. He has 6 children and all of them are school going. He is unable to manage a neurosurgery of around 173560 PKR for his son, who has already gone through a lot. With the help of your donations, Rizwan could get the required surgery and be saved from brain damage.
---
Disclaimer: Transparent Hands makes sure that all the patients get surgery in time. If a patient requires urgent surgery and his/her condition is serious, Transparent Hands conducts the surgery immediately. In the meantime, his/her campaign stays active on the website until we raise the complete funding. The hospitals on our panel have complete trust in us and wait for the payments until the patient's funding is completed.

---

---

---

---
Muhammad Rizwan's Story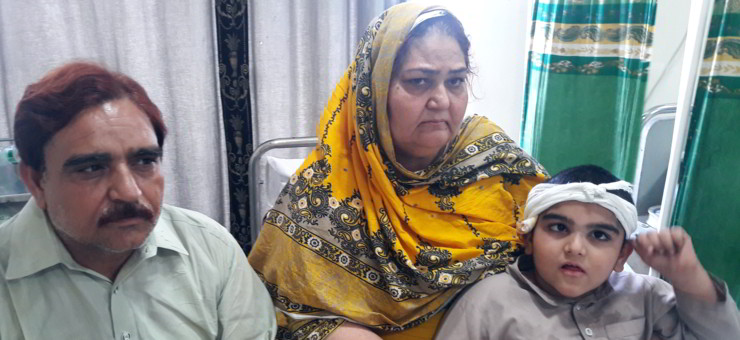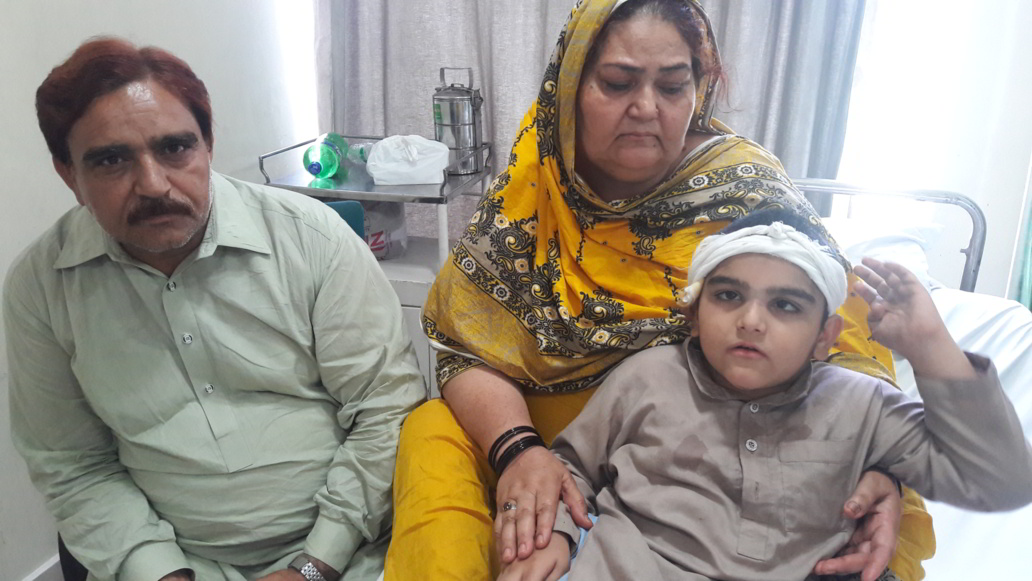 Muhammad Rizwan 8 years old is mentally and physically retarded due to hydrocephallus. He was operated 1 ½ years back by Neurosurgeon and VP shunt was placed. He was presented with infected wound at the site of shunt which needed urgent surgery. His surgery was done in Zainab Memorial Hospital on 26-05-16 by Prof Dr Nazeer Ahmed and his VP shunt was revised. He stayed for three days and had full recovery after his operation. He was discharged with satisfied results.