Cholecystectomy will help her get relief from Gallstones
Sakina Maqbool's Story
Sakina Maqbool, a 52 years old poor lady, is suffering from pain for last 15 years in her right upper abdomen. It further got worse making Sakina unable to do the household chores. She is diagnosed with gallstones which needs surgical intervention.
Sakina's husband died 5 years ago due to electric shock leaving behind her with 3 daughters and one son. Her one daughter is married and other two are doing stitching and hardly earning 8,000 rupees per month. Sakina's son is 12 years old and unable to support the family because of unemployment.
Doctor has advised this poor mother to undergo surgery on an urgent basis but she cannot afford that. How can she get herself treated and also pay for the house expenses in such a meager income? Sakina has many dreams for her children which can only be accomplished if she is living a healthy life. Please donate as much as you can. Your little support can create a huge impact in her life.
---
Disclaimer: Transparent Hands makes sure that all the patients get surgery in time. If a patient requires urgent surgery and his/her condition is serious, Transparent Hands conducts the surgery immediately. In the meantime, his/her campaign stays active on the website until we raise the complete funding. The hospitals on our panel have complete trust in us and wait for the payments until the patient's funding is completed.
---
---

---

---

---
Sakina Maqbool's Story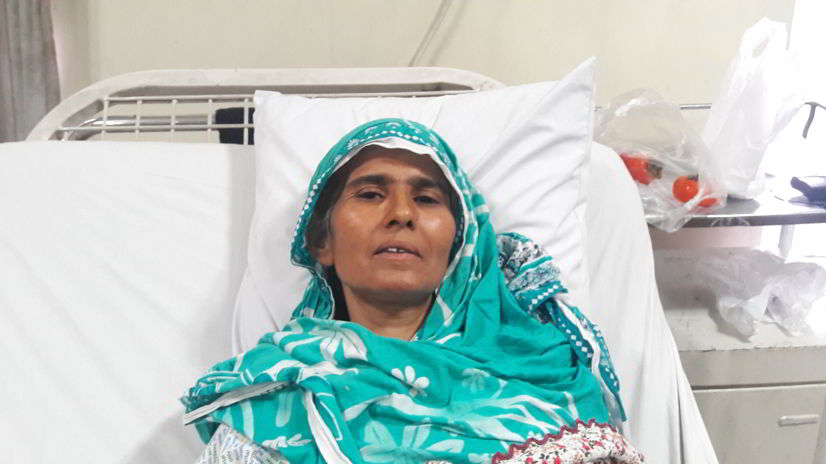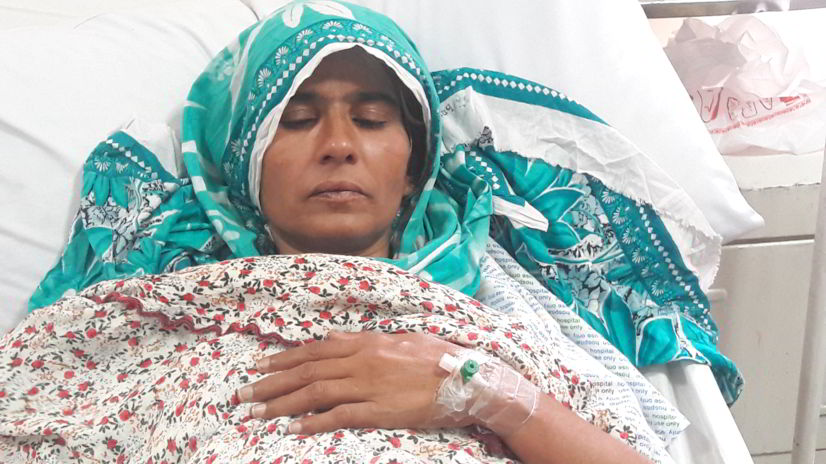 Sakina Maqbool 52 years old was suffering from symptomatic Gallstones. She was advised surgery to get relief from this condition. Her Gallbladder was thick walled containing stones in it. Her Cholecystectomy was done in Zainab Memorial Hospital on 04-10-16 by Dr. Ahmed Fawad. There was continuous improvement in her health during 3 days in hospital. She was discharged in stable condition.