Donate Abdul Rehman for his Hernioplasty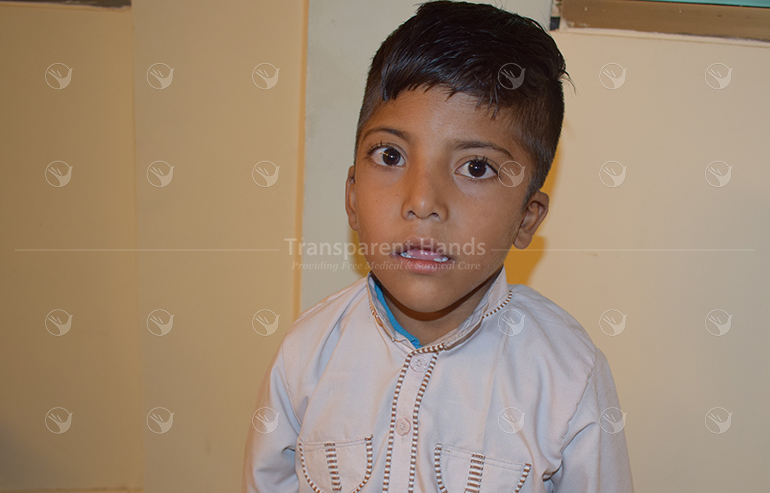 Abdul Rehman's Story
"Abdul Rehman is losing weight with each passing day. He needs medicines to even digest a small portion of meal. For last two years, he has been in severe pain. Without surgery, our 5 years old son might face further health complications." – Abdul Rehman's Father.
Abdul Rehman has always been a happy child who loves studying. In his free time, he plays with his 6 siblings but nowadays, he often cries due to severe abdominal pain. He is not able to go to school due to his condition. Around 2 years ago, Abdul Rehman was diagnosed with Inguinal Hernia – a hernia that occurs when a portion of an organ within the abdomen, such as the intestines, protrudes through a weakness in the muscles of the abdomen.
His parents took him to many hospitals but doctors told his parents that only solution to get rid of hernia is through hernioplasty. This poor family is hardly managing to make both ends meet. They don't have enough money to get their son operated. Abdul Rehman's father is a daily wage labourer. He earns around 400 to 500 rupees a day depending on the amount of work he gets. There are days when this family has nothing to eat. In such circumstances, its hard to pay for the surgical expenses. They borrowed some money from friends and family members but they have exhausted all on his medicines and hospital visits.
When this family came to know about Transparent Hands, their happiness knew no bounds. Abdul Rehman is now scheduled for his hernioplasty in a few days at Akram Medical Complex.
Only your generous contribution can help Abdul Rehman get better and live a healthy life.
Donate for his surgery now!
Donors who are supporting Abdul Rehman

---

---

---

---

---

---