Donate Aliya Irshad for her Cholecystectomy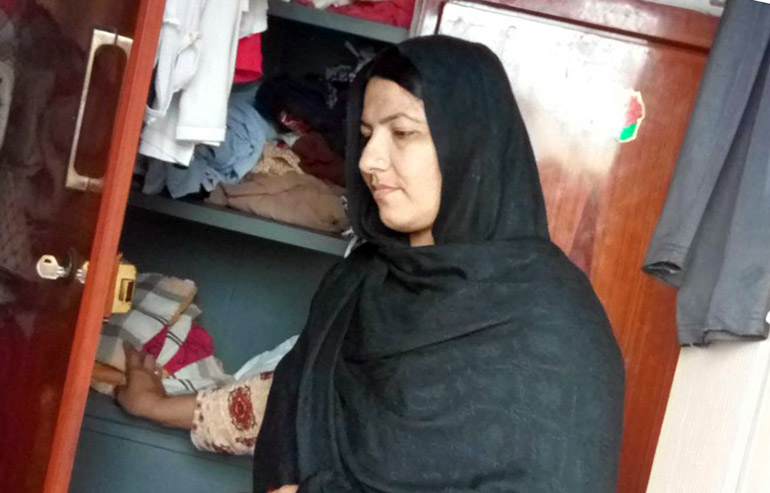 Aliya Irshad's Story
Your little support can create a huge difference in the life of this poor mother.
Aliya Irshad is a 29 years old poor woman who lives in a small town of Mian Channu at her parents' house. She got married in 2011 but due to domestic violence, she got divorce just after one year. Aliya started learning computer to earn something so that she could support herself. One of her relatives offered her a job in Dubai and she happily went there two years back. Aliya got married in Dubai but right after 4 months of her marriage, she was deported to Pakistan as her husband got arrested due to illegal documents. Her husband is still in prison in Dubai. Aliya gave birth to a son who is now six months old and he underwent two surgeries for intestinal obstruction and hernia.
Aliya is currently living on charity and donations which she receives from family members and neighbors. Her father is too old to work and support his family. This family is hardly managing to make both ends meet.  In such tough time, Alia's health is getting worse with each passing day. She has been experiencing severe epigastric pain, abdominal discomfort and vomiting since last two months. Aliya was diagnosed with symptomatic gallstones. She went to various local hospitals for treatment but doctor suggested her to undergo surgery to remove her gallbladder (cholecystectomy). Alia and her family don't have enough money for her planned surgery. Her husband is in prison and he's in no position to support his wife and son.
Aliya got to know about Transparent Hands through someone and she came here without any further delay. She is now scheduled for her Cholecystectomy in a few days at Abid Hospital in Mian Channu. Her surgery will only be possible with the help of your zakat and donations.
Please donate for her surgery as much as you can so that she can get rid of her painful symptoms and get back to her healthier life!
---

---

---

---

---

---

---

---

---

---

---
Aliya Irshad's Story
Aliya Irshad 29 years old lady was suffering from upper abdominal pain and dyspepsia. She was diagnosed with Symptomatic gallstones and was advised cholecystectomy for this. Her Laparoscopic cholecystectomy was done on 15-05-18 in Abid Hospital, Mian Channu by Dr. Abdul Saeed Sajid. She remained admitted for 2 days and had good post operative recovery. She was discharged in perfect health.