Donate to Ameer Hussain for his Mesh Hernioplasty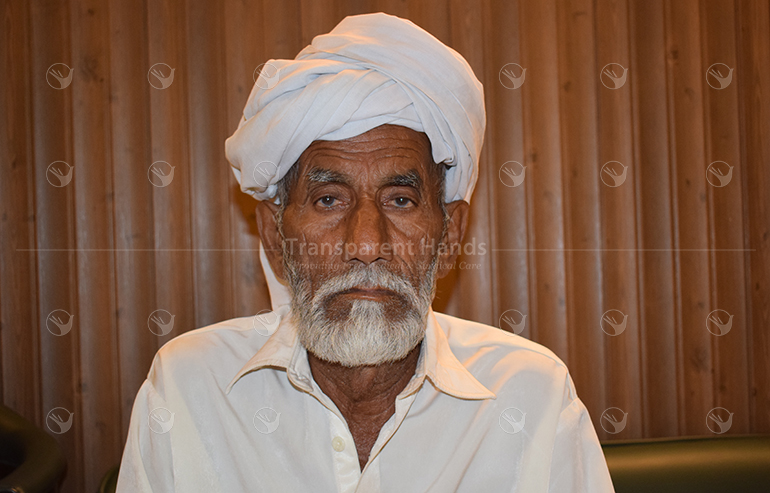 Ameer Hussain's Story
"My friend endured his illness for as long as he could, but now his pain has become unbearable. His married son does not take care of him. Please ease the suffering of my dear friend, by donating for him." – Ameer's friend.
Ameer Hussain is 78 years old and he was diagnosed with Umbilical Hernia, about a year ago. The doctor has advised him surgery as the only, permanent cure.
He visited many public hospitals for free surgery, but none of them could help him. His lump has become very painful from the last few months and the size of his swelling has increased, noticeably.
Ameer had to quit working as a laborer, due to his illness. His only son is married and has four kids of his own. His son – also a laborer – does not care much for his father. He is living miserably with his son in a small house.
When Ameer came to know about Transparent Hands, he quickly contacted the organization for free surgery. His case has been registered.
Ameer is scheduled for his Mesh Hernioplasty at Lahore Care Hospital, through Transparent Hands. Please help this poor, old man with your generous donations.
Donate Now!

---

---
---