Donate Ayesha Akram for her Anorectoplasty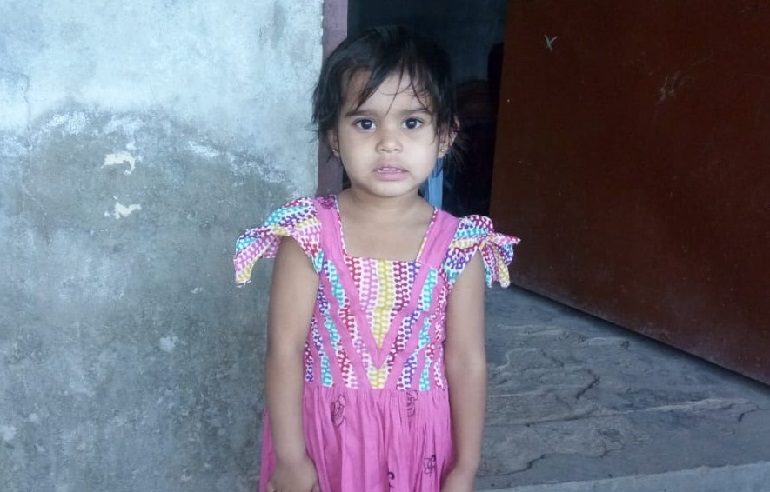 Ayesha Akram's Story
Ayesha Akram 3 years old girl was suffering from Anorectal Malformation (ARM) resulting in absent back passage and abnormal opening into genital tract- recto-vestibular fistula. Her emergency colostomy was done at 21 days of her life to make temporary passage of stool. She was advised surgery to construct her back passage at the normal site. Her surgery was done in Akram Medical Complex on 30-05-18 by Dr Naveed Haider and her Primary Anterior Sagittal Anorectoplasty was done. She stayed for one day in hospital with good post-operative recovery and discharged in satisfactory condition.
Read More
Ayesha Akram's Story
Little Ayesha wants to play and study, but her disease is not letting her to live an active life
Ayesha's parents were married for many years but they never had kid even after going through various medical treatments. When Ayesha was born, she filled the lost happiness and hope in her parents' lives. Their family was finally complete with the arrival of little Ayesha. But their happiness lasted only for a few days. Ayesha was diagnosed with Recto-vestibular Fistula after few days of her birth. That means she didn't have normal passage to pass her stool. When she was only 21 days old, she had to undergo her first surgery where doctors put a temporary passage for stool on her abdomen (colostomy). Doctor suggested that she'd need another surgery to reverse the procedure and to make the passage at normal site.
Ayesha's first surgery was conducted free of cost at a local hospital. Her parents requested them for the second surgery but due to a long waiting list, they are unable to admit their daughter for free surgery. Ayesha's father doesn't have enough money to pay for surgical expenses out of his pocket. He drives a rickshaw and hardly earns around 15,000 rupees a month from which he has to pay his house rent and also meet other family expenses. He also has to take care of his old father and his medical treatment. In such tough circumstances, it is very hard for this family to pay for Ayesha's second surgery. Her parents are very worried seeing their only child in pain. Ayesha faces hygiene problem along with the painful skin rashes on daily basis. She needs to undergo surgery at earliest otherwise her health will further deteriorate.
With the help of Transparent Hands, Ayesha is now scheduled for her Primary Anterior Sagittal Anorectoplasty in a few days at Akram Medical Complex. Her surgery will not be possible without your kind donations. We request you to please donate for the surgery of Ayesha so that she can grow normally and start playing and study actively.
Donate and make a difference in this family's life!
Donors who are supporting Ayesha Akram

---

---

---

---