Donate Ayesha for her Anorectoplasty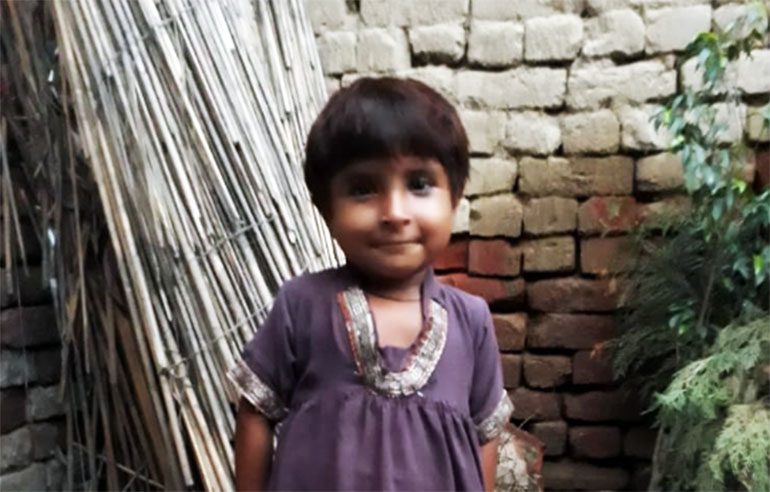 Ayesha Bibi's Story
Ayesha 4 ½ years old girl was suffering from Anorectal Malformation (ARM)- resulting in abnormal communication between rectum and genital tract- Rectovestibular Fistula. Her colostomy was done when she was 11 days old to make temporary passage of stool and she was advised another surgery to construct her back passage at the normal site. Her surgery was done in Akram Medical Complex on 28-08-18 by Dr Naveed Haider and her Anterior Sagittal Anorectoplasty was done. She stayed for two days in hospital with good post-operative recovery and was discharged with follow-up advice.
Read More
Ayesha Bibi's Story
Your donations can provide her relief from congenital defect
Ayesha is a patient of Anorectal malformation by birth. With this defect, the anus and rectum don't develop properly. Ayesha was diagnosed with this disease when she was only a few days old. She underwent colostomy procedure from a local hospital free of cost. Doctor told her parents that she may need two more surgeries to correct the defect. Four years have passed but Ayesha didn't get a surgery date from hospital yet.
Her parents visited hospital a number of times but they put Ayesha on a long waiting list. Ayesha cannot wait any longer for her treatment. She is growing now and her parents find it hard to take care of her needs. She experiences hygiene problem and bad odor from her stoma pouch which makes her feel uncomfortable. Her parents cannot afford to get her operated from a private hospital. Her father is a daily wage laborer and he hardly earns around 9,000 rupees a month. In such meager income, he has to bear the expenses of wife, 5 kids, old mother and younger sister. This family is hardly managing to make both ends meet. They all live in a small hut in a rural area of Pakpattan.
Recently, they came to know about Transparent Hands and they immediately came here. Ayesha is now scheduled for her Anorectoplasty (to make her back passage at usual site) in a few days at Akram Medical Complex. Her surgery will only be possible with your support. We request you to please donate for her as much as you can.
Donate and bring her back to healthier life!
Donors who are supporting Ayesha Bibi

---