Donate to Bushra Firyad for her DVT and Anemia Treatment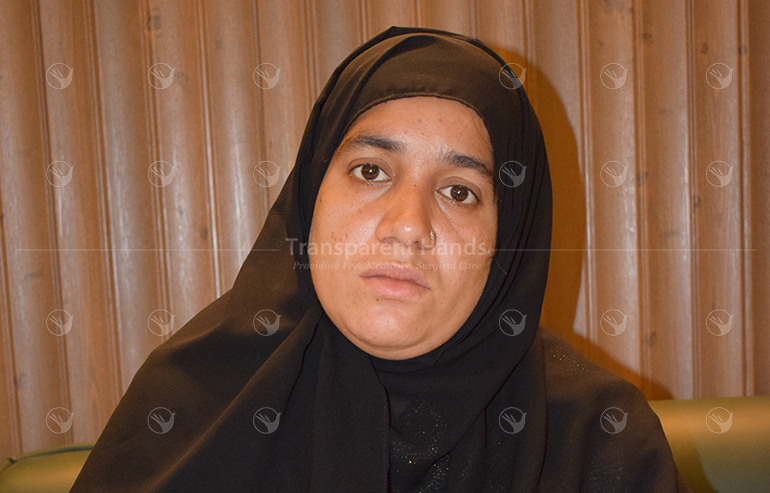 Bushra Firyad's Story
"I had three miscarriages and I cannot express my distress in words. Now I'm pregnant again, but this time there's hope as the doctor has advised a special medical procedure to ensure successful delivery of my baby. Sadly, we don't have the means to afford that treatment. Please help me with your donations." – Bushra Firyad
Bushra Firyad is 28 years old and has been trying to conceive for the last 7 years. She has anemia and clot in her legs, making her unable to sustain pregnancy. She has had three miscarriages in the course of last 6 to 7 years.
She needs treatment for Deep Vein Thrombosis (DVT), in the form of clot resolving medicines, which are not affordable for her. She also needs to correct her anemia with medical management.
The doctor has advised her a comprehensive medical plan for the survival and safe delivery of her baby.
She is undergoing stress and loss of sleep in addition to Deep Vein Thrombosis. Her financial instability has added to her anxiety.
Bushra's husband is a laborer with a monthly income of 14,000 PKR. He also has the responsibility of his old parents and younger siblings. They live in a house of joint ownership. Her husband cannot pay up for Bushra's expensive medical treatment.
Luckily, they came to know about Transparent Hands and requested for free treatment.
Bushra is scheduled for her DVT and Anemia Treatment at Lahore Care Hospital, through Transparent Hands. Please donate for her and give this distressed couple a chance to enjoy parenthood.
Donate Now!
---

---

---

---