Donate for Aqsa's kidney surgery!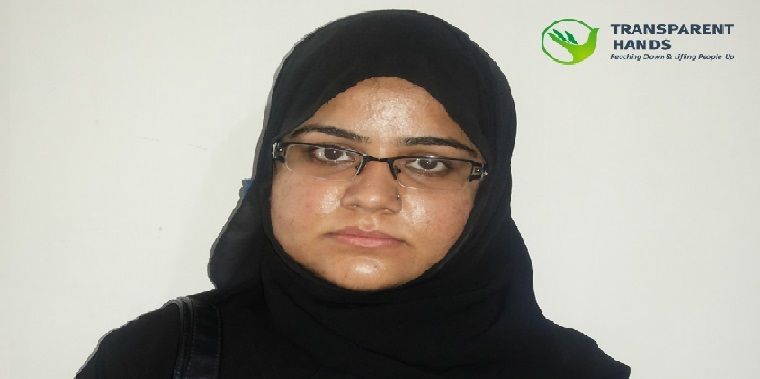 Aqsa Tariq's Story
Numerous stones were last seen in Aqsa's left kidney during her previous checkup. The stones appeared in the beginning of January and have been growing ever since. During the past few weeks, Aqsa started feeling pain in her abdomen region. Now that pain has rose to an unbearable extent. Moreover Aqsa has also started experiencing digestion and urination issues. She has started showing symptoms of vomiting and blood in her urine.
Aqsa Tariq has recently completed her B.Sc. degree. Her father was originally the sole earner in the family but now he is too ill to continue working. A few veins of his heart are blocked leading to poor circulation of blood in his body. Having her parents and little brother depending on her, Aqsa now earns for the family by teaching tuitions. However recent circumstances have forced her to quit teaching for some time. Aqsa seeks your help. Let's not let her down
Donors who are supporting Aqsa Tariq

---
Aqsa Tariq's Story
Aqsa Tariq was admitted in Zainab Memorial Hospital on 12th September after visiting Transparent Hands. She was treated with lithotripsy, by Dr. Mazhar Latif, and discharged the very same day. "I feel very grateful for coming to Transparent Hands and sharing my story with you. I pray you continue to help patients like us more often".