Donate for Hassan's Cochlear Implant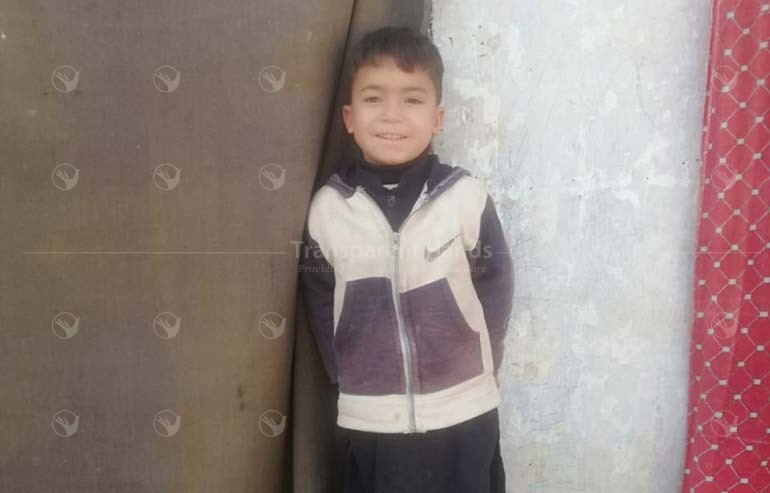 Muhammad Hassan Afridi's Story
Four-year-old Muhammad Hassan Afridi hails from Peshawar. It is not apparent at first, but Hassan is not like other children. He has never heard the voices of his parents. He hasn't even heard his own name. Hassan's mother told us that he has been like this ever since he was born due to sensorineural hearing loss. There's a way to restore his sense of hearing but his parents can't afford to pay for it. Only you can help him get better. They are counting on generous donors like you to help their son. We urge you to donate for Hassan's Cochlear Implant surgery. 
Muhammad Hassan Afridi has been suffering from sensorineural hearing loss since birth. At first, his parents were unaware of his condition and took him as a calm, collected child. However, later, when he failed to respond to loud voices and his name for two years old, they got concerned and took him to the hospital. After a thorough checkup, the doctor diagnosed him and advised him to undergo a Cochlear Implant. A cochlear implant is a surgically implanted neuroprosthesis that helps a person who has bilateral moderate-to-profound sensorineural hearing loss.
Unfortunately, Hassan's parents cannot afford to bear the hefty cost of a Cochlear Implant surgery. Hassan's father is the sole earner of the family. He works as a daily wage worker and hardly manages to earn PKR 15,000 per month. He told us:
"With my meager income, even if I save up my entire life, it still won't be half the money we need for Hassan's surgery. Whoever is reading this, I request you to please help us."
After a lot of mental anguish, Hassan's parents sought help from Transparent Hands. We are determined to help him. But, it won't be possible without your help. Therefore, we need you to donate for Hassan's Cochlear implant. Your donations will go a long way. 
---
Disclaimer: Transparent Hands makes sure that all the patients get surgery in time. If a patient requires urgent surgery and his/her condition is serious, Transparent Hands conducts the surgery immediately. In the meantime, his/her campaign stays active on the website until we raise the complete funding. The hospitals on our panel have complete trust in us and wait for the payments until the patient's funding is completed.

---

---

---

---