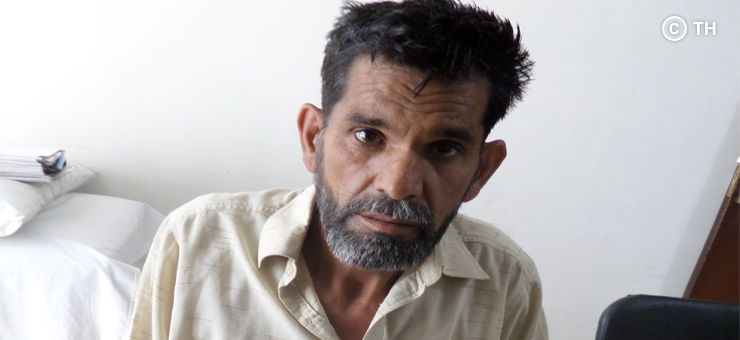 Kareem Khan's Story
Kareem Khan has stones in his right kidney for last one year. He has five Sons and two daughters. He belongs to Peshawar and work in farms. Due to his kidney pain, he is unable to plough the lands. He has severe pain in his right kidney. Doctor suggested him an operation, but his low income become hindrance in his treatment. His condition is getting worse, day by day. He is not getting relief from vomiting and swelling. He approached Transparent Hands team for treatment through a reference. Transparent Hands is all set to run a fund raising campaign for him!
Donors who are supporting Kareem Khan

---

---
Kareem Khan's Story
What does it feels like to know that you are not going to survive to fulfil your dreams? This is how exactly Kareem felt when he discovered about his problem of kidney stone few months back. He was unable to afford his treatment so he came to Transparent hands in search of a donor. Transparent Hands took care of it and made every possible effort to get him the best treatment so he could survive and live his life properly. Kareem is quite happy about his situation now and wish to live a healthy life.