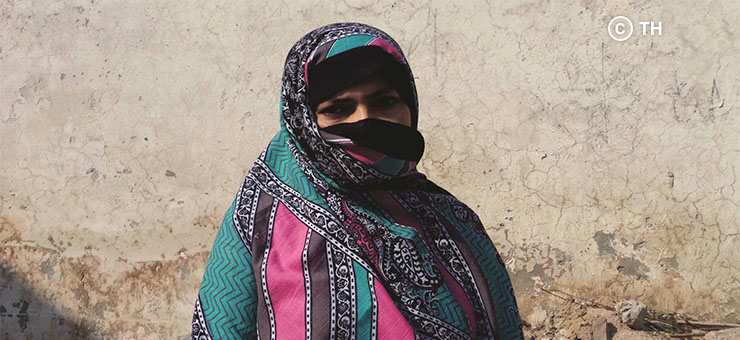 Kausar Shabana's Story
Kausar Shabana is a textile industry worker who works very hard to support her family financially. She has three brothers; out of them, two are married and they do not play their role in supporting their families at all. Being a woman and a sole earner of her family, Kausar is unable to get herself out of the troubles. She is unable to digest food and constantly feeling nauseous during her work hours. Her right side of abdomen is in severe pain because of the gallbladder stones and doctor has advised her immediate surgery, otherwise her condition can become worse. Transparent Hands has taken the responsibility for her treatment and we expect you to help Kausar as well!
Donors who are supporting Kausar Shabana

---

---
Kausar Shabana's Story
Kausar Shabana had Gallbladder stones and she was unable to support her family. Finally, She was treated at Zainab Memorial Hospital on 18-Feb-15 with the correspondence of Transparent hands team. She was very happy at the time of discharge and thanked a lot to our team.