Donate for Saima's Arthroscopic Debridement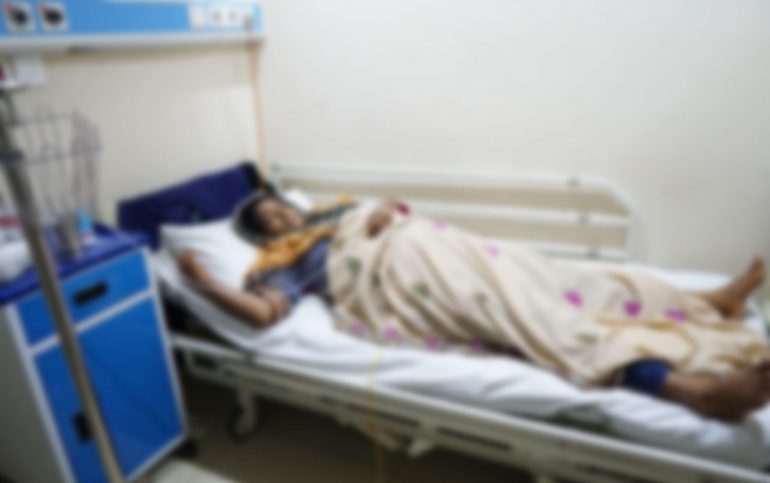 Saima Bano 's Story
Saima Bano's life has become miserable due to the pain in her right knee. This condition is affecting her daily activities. As a widow, she is financially dependent on her son. Only a surgical treatment can bring her relief, but her son is not financially stable enough to afford the surgical expenses. We urge you to donate for Saima's Arthroscopic Debridement as much as you can.
Saima Bano, a 46-year-old resident of Karachi, went to a local clinic two months ago with the complaint of severe pain in her right knee. Initially, the doctor prescribed painkillers, but she got no relief. She revisited the local hospital and was diagnosed with a posterior horn medial meniscus (PHMM) tear in the right knee. A meniscal tear is the most common knee injury causing damage to the discs in the knee joint. This badly affects the normal functionality of the knee. The doctor advised her to undergo an arthroscopic right knee debridement. It is a surgical procedure to remove broken pieces of cartilage discs to improve knee movements and reduce pain. 
She lives in a small house with her son and five other family members. Her son is the breadwinner of the family and earns just PKR 35,000. Due to financial hardships, her son is unable to pay for his mother's surgical expenses. She said with teary eyes: 
"My pain is making my life miserable, I struggle to complete my basic tasks, and I don't want to be a burden on my family. Please help me and donate for my surgery to bring relief to my life."
Her son reached out to Transparent Hands to register his mother's case. We have promised to provide her with the best treatment. Even a small donation can help this lady who is desperate to overcome her health condition. Support this great cause and donate for Saima Bano's Arthroscopic Debridement.
---
Disclaimer: Transparent Hands makes sure that all the patients get surgery in time. If a patient requires urgent surgery and his/her condition is serious, Transparent Hands conducts the surgery immediately. In the meantime, his/her campaign stays active on the website until we raise the complete funding. The hospitals on our panel have complete trust in us and wait for the payments until the patient's funding is completed.

---

---

---
---

---

---