Donate Hameeda Bibi for her Lt total Hip Replacement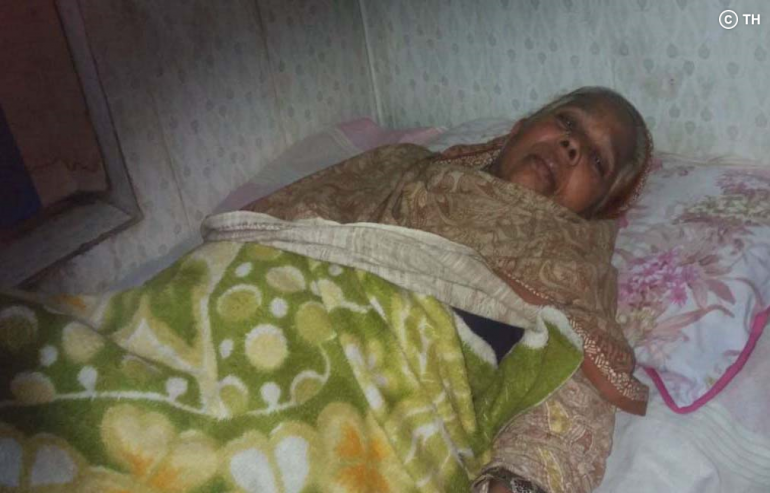 Hameeda Bibi's Story
Hameeda Bibi 75 years old lady had a roadside accident about 1 year ago in which she broke her left Femoral head. She was unable to stand normally on her feet. Her initial treatment was done but she progressed to Avascular Necrosis (AVN) of Femoral Head. She was advised Total Hip Replacement (THR). Her surgery was done in PSRD Hospital on 23-12-17 by Dr Afzal Hussain. Her Total Hip Arthroplasty (THA) was done. She had good post op recovery and remained alright. She was discharged with follow up physiotherapy sessions.
Read More
Hameeda Bibi's Story
Hameeda Bibi is a 75 years old woman who is living in a small house in rural area of Lahore with son and his family. Hameeda's husband passed away 5 years ago because of cancer. She now depends on her son's family for every little thing. Hameeda's four daughters are married and living in their homes. Her son works as a sweeper and earns only around 20,000 rupees a month which is not even enough for their household expenses.
Hameeda met with a road accident a year ago due to which her leg was badly injured. She is now unable to stand and work independently for her day to day needs. Hameeda Bibi was evaluated and found to have Post Traumatic AVN (Avascular Necrosis) of Lt. Femoral Head. Doctor advised her to undergo Lt. Total Hip Replacement for permanent relief. Her son took her to many government hospitals and NGOs in hope for free surgical treatment but nobody provided them any such service. Hameeda is now hopeless and waiting for a miracle that could save her from lifetime misery.
Luckily, this family got to know about Transparent Hands. Hameeda is now scheduled for her Lt. Total Hip Replacement in a few days at PSRD after which she'll be able to walk and work actively. We request you to donate for her surgery and save her from severe pain. Only with your donations, Hameeda will be able to live a normal life like before.
Donors who are supporting Hameeda Bibi

---

---

---

---

---
---

---

---

---

---

---

---

---

---