Donate Huzaifa Afaq for his Open Heart Surgery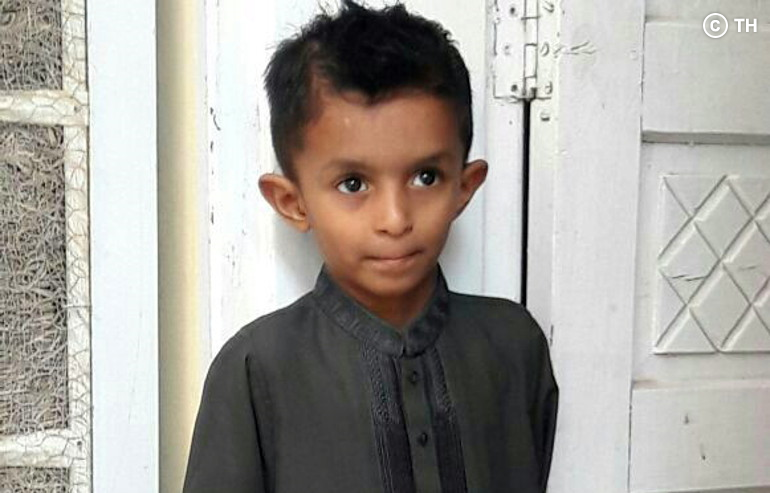 Huzaifa Afaq's Story
Huzaifa Afaq 5 years old boy presented with cyanotic heart disease. He was diagnosed to have congenital Cardiac Defect - Atrial septal defect (ASD) and Pulmonary Stenosis (PS). He was advised surgery to close the defect and relieve cyanosis. His surgery was done in Ittefaq Hospital on 17-10-17 by Dr Salman A. Shah. He had good post op recovery and remained admitted for 4 days. He was discharged in good health.
Read More
Huzaifa Afaq's Story
Huzaifa is a 5 years old playful child who lives with his father, grandmother and aunt in a small town of Bahawalpur. Huzaifa's mother passed away 8 months ago due to kidney disease. Huzaifa cannot go to school or participate in any activity due to his congenital heart disease but he loves playing with his toys at home.
Huzaifa was only 3 months old when he was diagnosed with Atrial Septal Defect (ASD) and Pulmonary Stenosis (PS). He has a hole in the wall that separates the top two chambers of the heart. At first, his condition was stable but with the passage of time, Huzaifa's health started getting worse. His skin turns bluish on exertion. In addition to that, he feels pain in his chest, has difficulty in breathing and often fells unconscious. His father got him checked from various local hospitals in hope of permanent treatment but doctor advised him that the only solution of Huzaifa's disease is major heart surgery.
Huzaifa's father cannot afford to pay the surgery cost. He is a mobile mechanic and only earns around 15000 rupees a month. He took Huzaifa to a few other specialized hospitals to get free surgical treatment but all went in vain. Huzaifa's grandmother also receives pension but that goes towards his medication and other household expenses. In this tough time, they luckily found about Transparent Hands and brought Huzaifa to Lahore immediately.
Transparent Hands registered Huzaifa on the spot and now he is scheduled for his major Open Heart Surgery in a few days. This will not be possible without your kind support. Huzaifa is the only child of his father and his family adores him a lot. They cannot afford to lose him due to this disease.
Help this poor child so that he can grow into a healthy and happy boy. Donate and save his life!
Donors who are supporting Huzaifa Afaq

---

---

---

---

---

---

---

---

---

---

---