Donate to Iqbal Bibi for her Thyroidectomy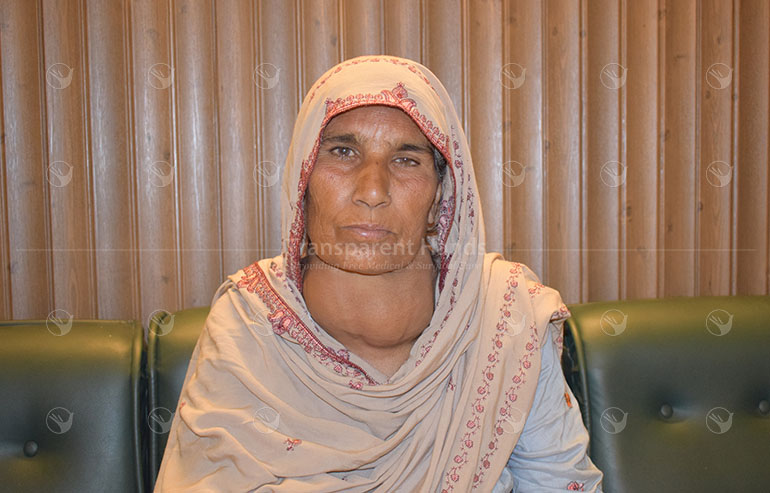 Iqbal Bibi's Story
"Our mother has been suffering for past 20 years but we do not have enough money for her treatment. Now her condition has worsened and she needs urgent surgery. Please help my dear mother." – requested Iqbal Bibi's son.
Iqbal Bibi is 55 years old lady who is suffering from goiter disease for last 20 to 25 years. Earlier, her goiter was small but a couple of months ago, it significantly increased in size.
Iqbal Bibi has developed serious symptoms such as; pain and breathing difficulties during sleep, resulting in sleep deprivation and tiredness. The doctor has advised surgery as permanent cure.
Her husband is a tenant farmer, earning only 20,000 PKR a month. She has 4 daughters and 2 sons. Two daughters and two sons are married. Her sons work as daily wage laborers in Lahore. Out of the two unmarried daughters, one is school going. They live in a small house in a village and hardly manage to make both ends meet.
The costly surgery that Iqbal Bibi needs is out of their reach due to poor financial condition. Luckily, they got to know about Transparent Hands and appealed for help.
Iqbal Bibi is scheduled for Thyroidectomy at Akram Medical Complex through Transparent Hands. Please come forward and contribute for her surgery. Our generosity will relieve the painful symptoms she is experiencing right now.
Donate Now!

---

---

---

---

---

---

---

---

---

---
---
---

---

---

---

---
---

---

---
---

---

---

---

---

---
Iqbal Bibi's Story
Iqbal Bibi 55 years old lady had long standing goiter. She started experiencing difficulty in breathing due to neck swelling and was advised Thyroidectomy for Multinodular Goiter. She was operated on 17-05-19 at Akram Medical Complex by Dr. Ahmed Fawad. Her Subtotal Thyroidectomy was done. She remained alright during her post-operative period and was discharged symptom-free after four days of hospital stay.