Donate Iram Naeem for her 'Elective LSCS'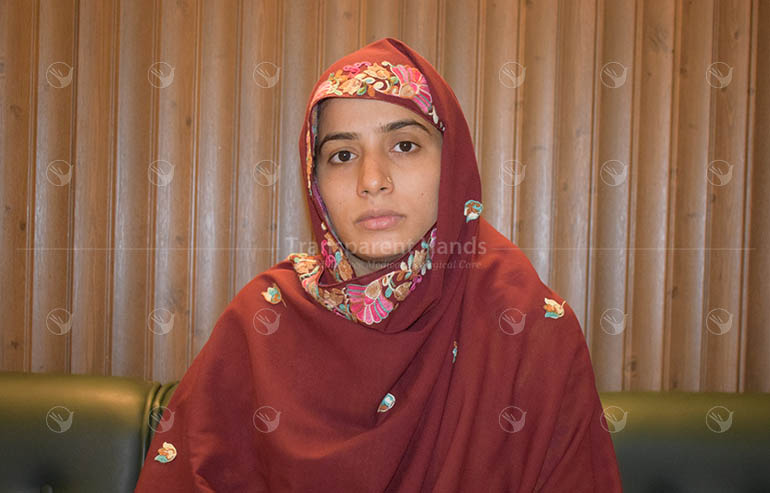 Iram Naeem's Story
"She was sitting on the bed, and her stomach was aching again. She felt nauseous and had just returned from another trip to the bathroom. She did not feel strong enough to go again, but she could feel her health decreasing. She breathed heavily. She was soon going to be a mother, but she feared her children's and her own life. The doctor had said she could not give birth naturally, and she needed to get a caesarian surgery. But she could not afford it. What will she do, who will help her?"
Iram Naeem is a 27 year old woman. Her last checkup revealed that she is pregnant with the twins, and that one baby was growing at the wrong side which can cause complications during birth. The doctor has advised her to go for a caesarian section surgery to ease the birth and to make sure the survival of both the babies.
She is a housewife and her husband is a salesman, who barely earns 13,000 PKR per month. She got married 10 months ago, and her husband has the responsibility of his parents too. They live in a 3 Marla inherited house in a joint family. They visited many public hospitals but none of them attended them properly. For several months, Iram has suffered from severe nausea, and difficulty in urination. Her blood tests revealed a critically low blood count, and low blood pressure as well. The doctors told her that if she does not get a LSCS, she might lose one of her babies, and can risk her own life too.
As soon as Iram found out about Transparent Hands, she reached out for the help. On receiving her case the reports clarified about her condition. Iram Naeem might face complications even after the birth of her children. This pregnancy might be her last hope at having children. Let us not take away her chance of motherhood.
Your donations are needed for her C-Section.
Donate now!
It is now in your hands to save the life of this mother and her babies.
---

---

---

---