Donate Kauser Parvin for her Percutaneous Nephrolithotomy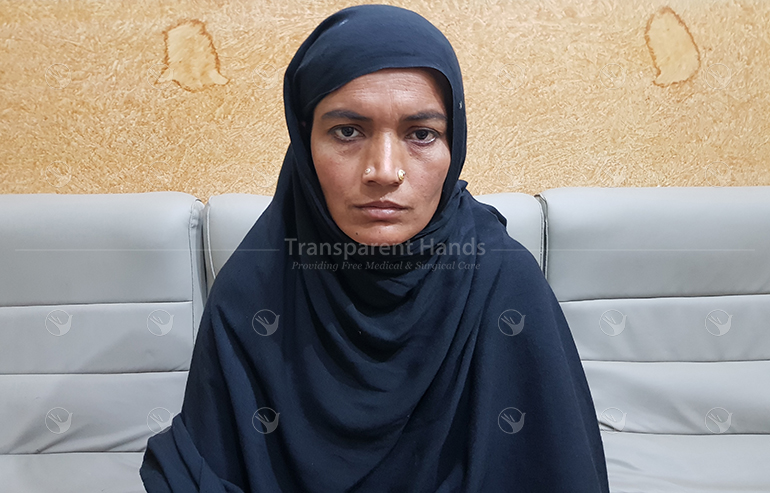 Kauser Parvin's Story
"My wife has stones in her kidney and she is experiencing severe pain. I do not have the resources to get her operated. Please help me with your generous donations and relieve my wife's suffering." – Kauser's husband.
Kauser Parvin, 32 years of age, has been experiencing pain in her Right Lumber area, from the last 3 years. After visiting various private and public hospitals, she was diagnosed with stones in her Right kidney.
Over the last six months, her symptoms became unbearable and she has started experiencing dysuria and hematuria. She is now unable to manage her household and family because of constant pain and weakness.
Kauser has one, 3 year old son and two, school-going daughters. Her husband is a laborer and earns 12,000 PKR a month. They live in a small house, granted temporarily by government. It is very hard for them to manage their household in such meagre income and Kauser's costly surgery is completely out of their reach.
Finally, they learned about Transparent Hands and contacted the organization for free surgery.
Kauser is now scheduled for her Percutaneous Nephrolithotomy at Abid Hospital – Mian channu, through Transparent Hands. Come forward and help this young mother with your kind donations. Our contribution will restore the happiness of this troubled family.
Donate Now!

---