Donate Khair Un Nisa for her Ovarian Cancer Surgery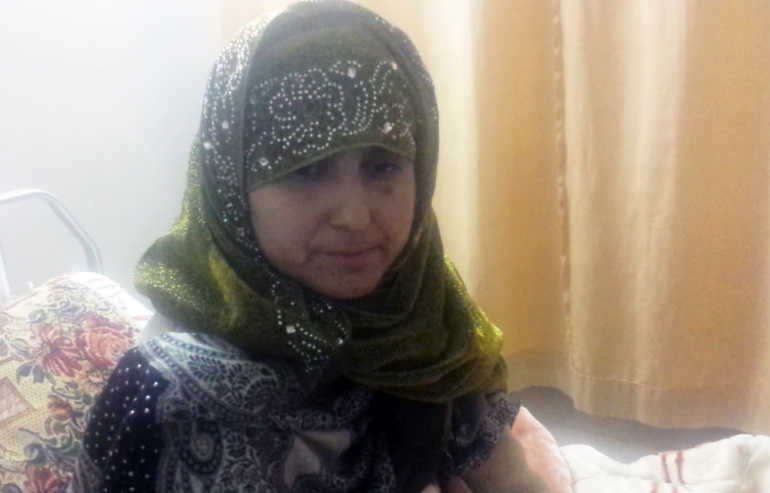 Khair Un Nisa's Story
Khair Un Nisa 34 years old lady was a known case of stage III ovarian cancer complicated by clot in her leg and lungs. She was diagnosed after thorough investigations relating to her cancer. She was operated in National Defense Hospital, Lahore on 07-12-2017 by expert team of surgeons involving gynecologist, urologist and general surgeon. Her surgery was difficult but it was successful in terms of removal of tumor (Debulking) and she had good postoperative recovery. After surgery, she had protracted course of illness leading to longer than expected stay in hospital. Luckily, every aspect of her treatment was taken care of successfully. The cancer specialist and cardiologist dedicatedly looked after her along with the team of surgeons till she was discharged from hospital in good health.
Read More
Khair Un Nisa's Story
This beautiful young lady is fighting the battle of her life. Support her in her journey of struggling with cancer!
Khair Un Nisa is a 34 years old girl who belongs to Bahawalpur. She has nobody in this world to take care of her. Her parents died many years ago leaving her to struggle in this world all alone. She doesn't have any sibling with whom she could share her feelings. Khair Un Nisa started studying MPhil privately while giving tuitions to students to earn some money. Two years ago, she started feeling strange symptoms which didn't look normal to her.
Khair Un Nisa experienced pain and swelling growing in her abdomen. She took medications for pain relief and went to a specialist who did some medical tests and found that Khair Un Nisa has Large Ovarian Mass which has become cancerous. Her cancer is unfortunately at 3rd stage due to which many local hospitals refused to admit her. Moreover, she has developed clot in her leg and lungs putting her in even more dangerous situation during the surgery. She has lost all hopes of living as no doctor has shown her any sign of success if she gets operated. Khair Un Nisa feels helpless now.
She now lives with a guardian in Lahore who is taking care of her living expenses but they are not too rich to afford the surgical expenses. Transparent Hands had a chance to attend a cancer awareness program where they found about Khair Un Nisa who was appealing to public for help. Transparent Hands further reached her and registered her for further treatment. She was evaluated by a team of specialists at National Hospital who assured and convinced her to undergo surgery with subsequent chemotherapy under best possible care.
Khair Un Nisa is now scheduled for her life saving surgery in two days at National Hospital Defence by Dr. Mehmood Ayad and Dr. Nazli Hameed. Her surgery is not possible without your kind support. We request you to please donate for this miserable lady as much as you can.
Donate now and save Khair Un Nisa's life!
Donors who are supporting Khair Un Nisa
---

---

---

---

---

---

---

---

---

---

---

---

---

---