Donate Muhammad Ahad for his Colostomy Closure Surgery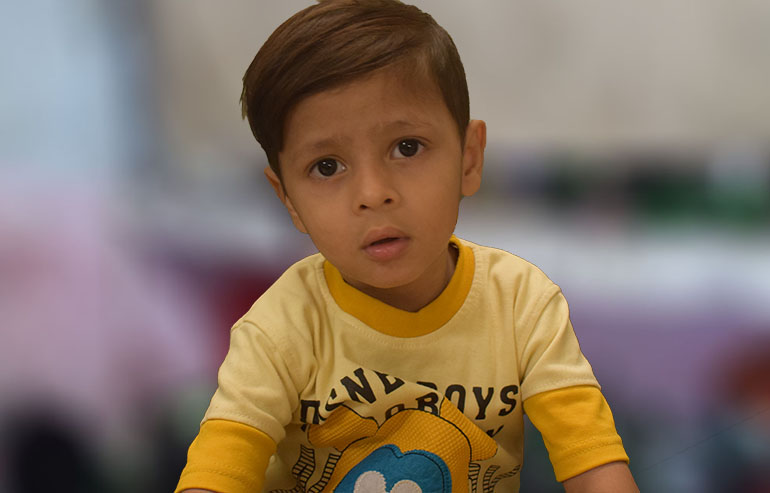 Muhammad Ahad's Story
Muhammad Ahad 4 years old boy had his colostomy made after his emergency surgery for blunt injury to his abdomen. He was advised surgery to reverse this temporary opening for passage of stools. His surgery was done in Akram Medical Complex on 11-06-18 by Dr Naveed Haider. His colostomy was closed and intestinal continuity was restored. He recovered well in two days of hospital stay and was discharged in good health.
Read More
Muhammad Ahad's Story
This three years old boy cries in pain due to his malformation
Muhammad Ahad is a 3 years old boy, who lives in a rural area of Lahore with his parents and 8 siblings. While playing outside his house one day, a cricket ball hit his abdomen which later grew into a painful cyst and swelling. His parents took him to a local hospital where he underwent emergency surgery. Doctors did the colon excision and made colostomy on his abdomen for the passage of stool.
Muhammad Ahad spent one year with his bag through which he passed his stools. He has been experiencing various health issues including hygiene problem, skin rashes and bad odor due to which his day to day activities are being affected. It's very difficult for his family to maintain his hygiene especially when he is out. He needs to undergo another surgery to reverse his colon to the normal passage. His parents took him to local hospital again from where he got his first surgical treatment but they refused to operate him for free due to long waiting list. Ahad's father doesn't have enough money to pay for the surgical expenses out of his pocket. He works as a security guard in a factory earning only 10,000 rupees per month. It is very hard for him to even manage three times meal for his family.
Luckily, Ahad is now scheduled for his Colostomy closure in a few days at Akram Medical Complex. Ahad's family is very worried for his health. They are afraid for the embarrassing situation which Ahad may face when he goes to school. The child seeks your help, your kindness and your generosity to make it through the surgery.
Please Help!
Donors who are supporting Muhammad Ahad

---

---

---

---

---

---