Donate Muhammad Akram for his Hernia Surgery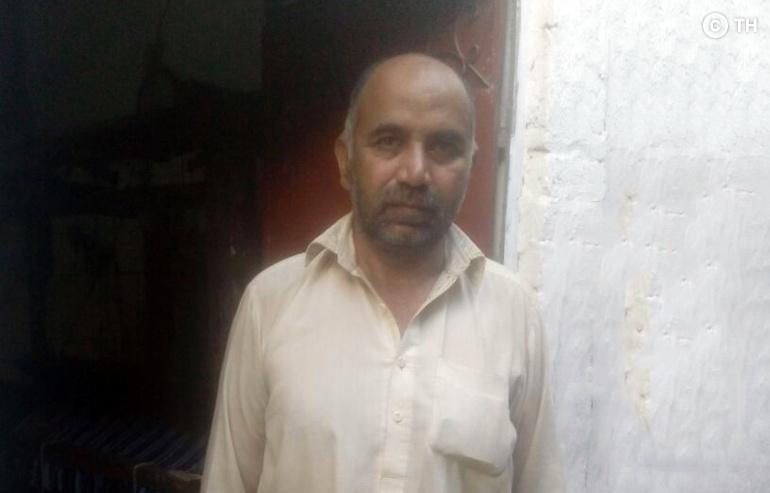 Muhammad Akram's Story
Muhammad Akram 47 years old presented with painful lump around his umbilicus which was diagnosed as Paraumblical Hernia and was advised surgery to repair it. His operation was done in Akram Medical Complex on 24-10-17 by Dr Ahmed Fawad. He had 2x1 cm hernial defect for which Mayo's repair was done. He had good post op recovery and remained admitted for two days after the surgery. He was discharged pain free and in perfect health.
Read More
Muhammad Akram's Story
Your donations can heal the pain of this old man.
Muhammad Akram is 47 years old poor man, who is living in a small rented house in Lahore with his wife, daughter and two sons. One of his sons is married and he is working in a factory earning only 15,000 rupees a month. In such meager income, this whole family hardly makes both ends meet. Muhammad Akram was working as a craftsman earning only 4 to 5 thousand rupees a month but due to his poor health, he had to leave the job. Now, his wife goes to work in his place.
A few months ago, Muhammad Akram started experiencing painful symptoms including severe abdominal pain, discomfort, uneasiness and difficulty in walking. He was diagnosed with Para Umbilical Hernia (PUH) for which he went to many doctors but medication only gave him temporary relief. He was advised to undergo surgical procedure but he doesn't have any money to pay for the surgery expenses. Akram went to many local hospitals too for free surgical treatment but he never got any serious response.
After losing hope, Muhammad Akram came to know about Transparent Hands and he immediately came here. Now, he is waiting for his surgical procedure which is going to be in some time. We request you to please donate for the surgery of this poor man so that he can recover soon and start work again.
Donors who are supporting Muhammad Akram

---

---

---