Donate to Muhammad Ali for his Tonsillectomy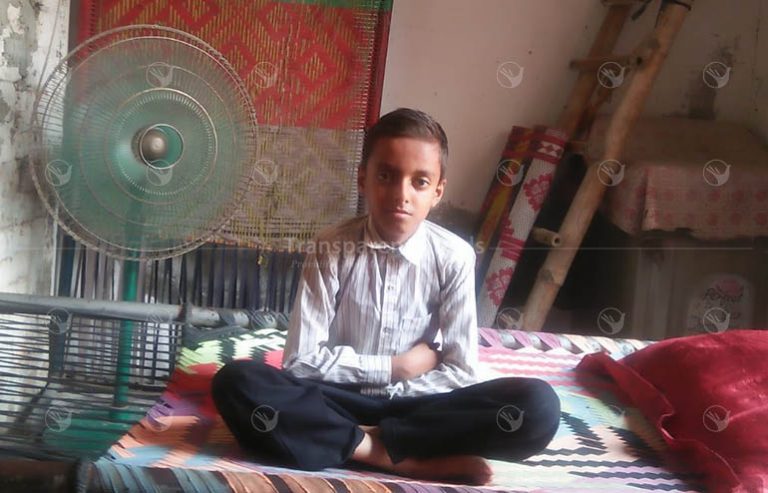 Muhammad Ali's Story
'Mama I cannot breathe, please do something'; these are the words of 10 years Ali who often wakes up in the middle of the night screaming with pain. He has not been able to attend school properly due to his increasing pain and difficulty in breathing. Ali needs to undergo surgery as soon as possible for which he needs your help.
10 years old Ali was diagnosed with Tonsils when he was of 1 year. Since then, he is going through severe pain, fever and breathing problems. The doctors have recommended him to undergo surgery as soon as possible as his condition has become worse now but his poor parents are not able to afford the surgical expenses.
Ali lives in a small rented house in Lahore with his younger sister, parents and grandparents. His Father works as a laborer in a factory and hardly earns 18,000 PKR a month that covers all the household expenses. Ali's father has left no stone unturned for his treatment but his limited financial capability doesn't allow him to pay for his son's treatment himself.
After struggling for many years, this family finally came across Transparent Hands and requested for free of cost surgical treatment. Ali needs his surgery to be done as soon as possible for which he needs your help.
DONATE NOW!

---

---

---