Donate Muhammad Anwar for his Pyelolithotomy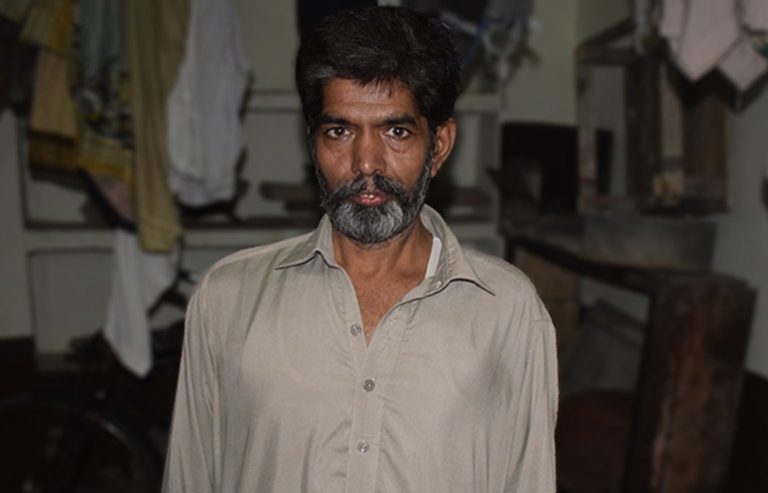 Muhammad Anwar's Story
Support this unfortunate father who is unable to work and earn for his family due to his painful disease.
Muhammad Anwar lives in a small rented house in Lahore with his wife and five school going kids. He used to sell small items on his cart from street to street but he has not been able to work for a long time. His wife is the sole earner of the family. She works as a maid in a few homes and earns around 6500 rupees a month. In such meager income, this poor family is struggling to pay for their household expenses including rent, food and school fees.
Muhammad Anwar underwent his first surgery (pyelolithotomy) around 20 years ago. But a few months back, he started experiencing severe pain in his abdomen. He underwent some tests and was diagnosed with recurrent left sided stones and a cyst. He took medicines from a local hospital for relief but doctor recommended him to undergo Pyelolithotomy again to get rid of his stones. He is experiencing severe abdominal pain, vomiting and weakness these days due to which he is unable to even get up. Muhammad Anwar doesn't have enough money to pay for his operation. He completely relies on his wife for every little need. In this tough time, he came to know about Transparent Hands through someone.
Muhammad Anwar is now scheduled for his Pyelolithotomy in a few days at Akram Medical Complex. He says, "I want to be healthy so that I can work and earn for my family. I cannot see my wife struggling hard to feed us all. Please help me in getting surgery".
Your donations will enable him to start working again. Help him now!
Donors who are supporting Muhammad Anwar

---

---

---

---

---

---

---

---

---
---