Donate Muhammad Anwer for his Urology Surgery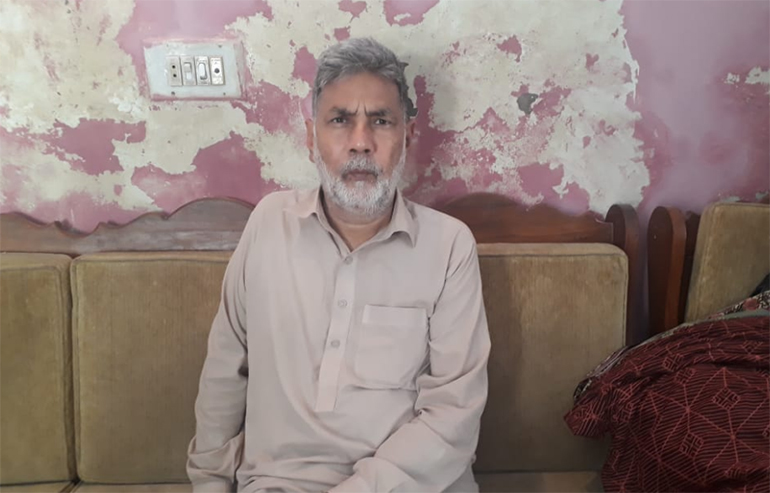 Muhammad Anwer's Story
He doesn't have anyone to support him in this tough time. Help him now!
Muhammad Anwer is a 64 years old man who lives in a rural area of Lahore with his wife and a married son. Anwer used to work at a welding shop but he had to leave work three years ago due to his deteriorating health. He has been experiencing painful symptoms including severe abdominal pain, urine blockage, weakness and high blood pressure. He went to a local hospital where he was diagnosed with enlarged prostrate.
Doctor has advised him to undergo surgery as soon as possible otherwise he'll have complete blockage of urine. Anwer has requested many local hospitals for free surgical treatment but nobody paid attention to him. He doesn't have anyone who could pay for his treatment. His son owned a small shop in his village but it got closed due to some circumstances. He is now jobless. This family is relying on charity and donations they receive from friends and family. In this tough time, it is impossible for them to pay for Anwer's surgery out of their pocket. Luckily, someone told them about Transparent Hands and Anwer came here without wasting anymore time.
He is now scheduled for his Prostate Surgery – Transurethral Resection of the Prostate (TURP) in a few days at Akram Medical Complex. His struggles don't end here. Muhammad Anwer needs your generous support in his surgery. We request you to please donate as much as you can.
Your donations can enable him to live a pain free life with his family. Donate now!
Donors who are supporting Muhammad Anwer
---

---

---

---

---

---

---

---

---

---