Donate Muhammad Bilal for his Orchidopexy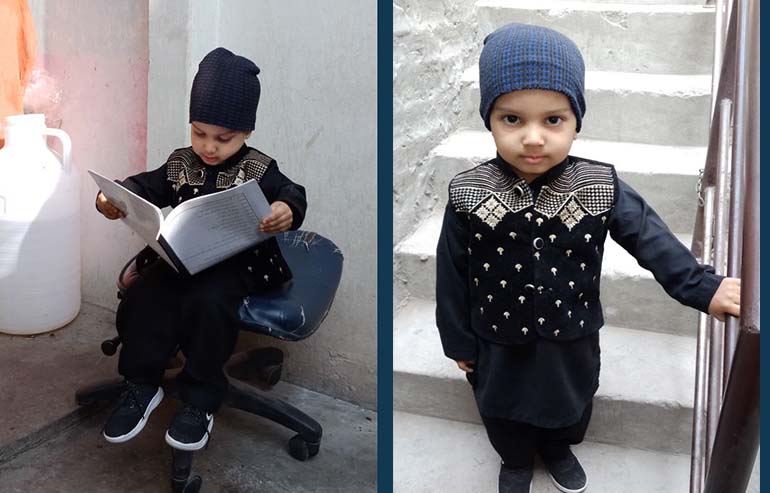 Muhammad Bilal's Story
Muhammad Bilal 03 years old boy was suffering from Rt. undescended testis. His parents were concerned about this issue since his birth. He was advised surgery to correct its position. His Rt. Orchidopexy was done and missing testicle was fixed into his scrotum. The surgery was done in Akram Medical Complex on 10-01-18 by Dr Naveed Haider. He stayed for two days postoperatively and was discharged in satisfactory condition.
Read More
Muhammad Bilal's Story
Donate for the surgery of this little child so that he can get relief from his bothersome disease.
Muhammad Bilal is a 3 years old child who is living in a small town of Lahore with his parents. He is the only child of his parents and is loved by everyone. When Muhammad Bilal is feeling well, he enjoys playing with other children in his neighborhood.
This poor child has been diagnosed with undescended (cryptorchid) testicle, a congenital disorder which is causing him extreme discomfort. If left untreated, he is at risk of torsion and other painful symptoms. It may become more dangerous and needs to be removed. This may cause him fertility issues in future. Muhammad Bilal's father came to know about his son's disease around one and half years ago. He took him to various hospitals where doctors told them to prepare Muhammad Bilal for surgery as this is the only way to correct his abnormality and bring the testicle down to its normal position.
Muhammad Bilal's father doesn't have enough money to pay for the surgical expenses of his son. He is working as a driver and earning only 15,000 rupees a month. In such meager income, this family hardly makes both ends meet. Luckily, someone told them about Transparent Hands and they brought their child here.
Muhammad Bilal is now scheduled to undergo surgery to correct his condition in a few days. We request you to please donate for his surgery as much as you can so that he can get relief permanently.
Donors who are supporting Muhammad Bilal
---

---

---

---

---

---