Donate Muhammad Faizan for his Orchidopexy + Herniotomy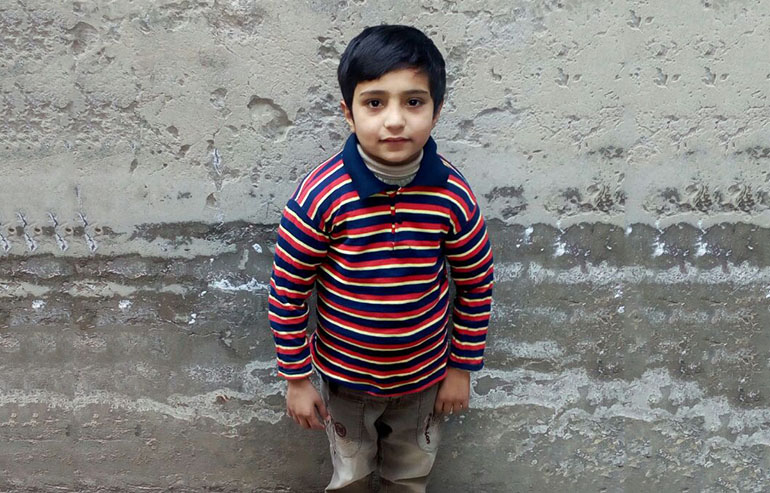 Muhammad Faizan's Story
Muhammad Faizan 8 years old boy was suffering from Lt. inguinal hernia and retractile testis on Lt. side. His parents were concerned about his both problems since his childhood. He was advised surgery to correct the hernia and fix the missing testicle into his scrotum. His Herniotomy and Orchidopexy was done in Akram Medical Complex on 20-02-18 by Dr Naveed Haider. He stayed for two days post-operatively and was discharged in satisfactory condition.
Read More
Muhammad Faizan's Story
Muhammad Faizan is a 7 years old young child who lives in a small rented house in Lahore with his parents, two younger brothers and grandmother. Faizan's father works as a tailor and earns around 16,000 rupees a month depending on the amount of work he gets. In such meager income, this family has to struggle hard to meet the family expenses, house rent and school fees of their three children. Faizan's grandmother is also working as a maid in few homes earning little income to support herself. Faizan is a student of nursery class but now he often feels difficulty in going to school and participating in activities.
Faizan was diagnosed with retractile testis + Lt inguinal hernia around one year ago. His father took him to various hospitals for medical treatment but doctor advised him to prepare Faizan for surgery as this is the only cure to his disease. Faizan's father doesn't have enough money or savings to get his youngest son treated. They contacted a few places for free surgical treatment but nobody paid attention to them. Luckily, this family got to know about Transparent Hands and they immediately brought Faizan here.
Muhammad Faizan is now scheduled for his Orchidopexy + Herniotomy in a few days at Akram Medical Complex by Dr. Naveed Haider. His surgery will not be possible without your support. We request you to please donate for the surgery of this little child as much as you can so that he can get the required treatment and get rid of his prolonged disease.
Donate for Muhammad Faizan and give him a healthier life!
Donors who are supporting Muhammad Faizan

---

---

---

---

---

---

---

---

---

---

---

---