Donate Muhammad Haseeb for his Orchidopexy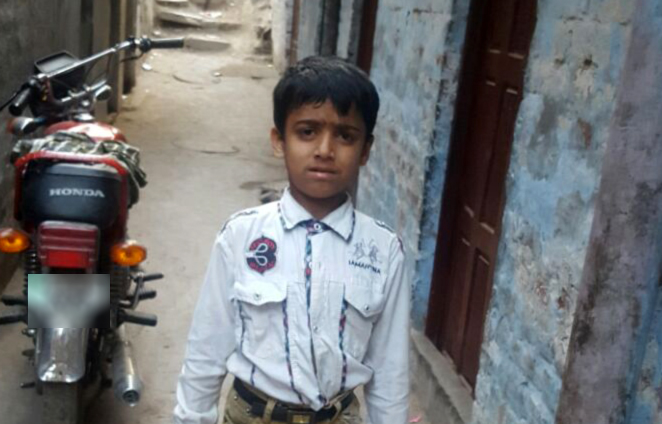 Muhammad Haseeb's Story
This 8 years old boy is suffering from severe pain and only surgery can give him permanent relief
Muhammad Haseeb is a born patient of retractile testis but his pain started when he was only one year old. His parents took him to local hospital for treatment but they recommended surgical treatment to correct the defect. Hospital registered him for free of cost surgical treatment but they never called him for surgery. His parents have been visiting hospital after every 6 months, but doctor is not giving them surgery time.
Haseeb's father doesn't have enough money to get him operated from any other hospital. He works as a labourer and earns only around 400 rupees a day.  In such limited income, they hardly manage their household expenses. This poor family lives in a small house with seven other families. Haseeb has two elder brothers and twin sisters. None of them goes to school due to lack of finance. In such tough times, this family is struggling to relief the pain of their little son who is experiencing severe pain these days.
Luckily, this family came to know about Transparent Hands a few days ago. Haseeb is now scheduled for his surgery in a few days at Akram Medical Complex. After successful surgery, it is expected that his defect will be fully healed without any further health complications.
We request you to donate for this little child so that he can get rid of his pain and start living healthy and happy life like other kids!
Donors who are supporting Muhammad Haseeb

---

---

---
Muhammad Haseeb's Story
Muhammad Haseeb 08 years old boy was suffering from undescended testis on left side since his birth. He was advised surgery to correct its position and fix it. At the time of surgery, it was found that his right testis is also retractile so the plan of bilateral orchidopexy was made. His surgery was done in Akram Medical Complex on 19-04-18 by Dr. Naveed Haider. His bilateral Orchidopexy was done and testicles were fixed into his scrotum. He stayed for one days post-operatively and was discharged in satisfactory condition.