Donate Muhammad Hussnain for his Open Heart Surgery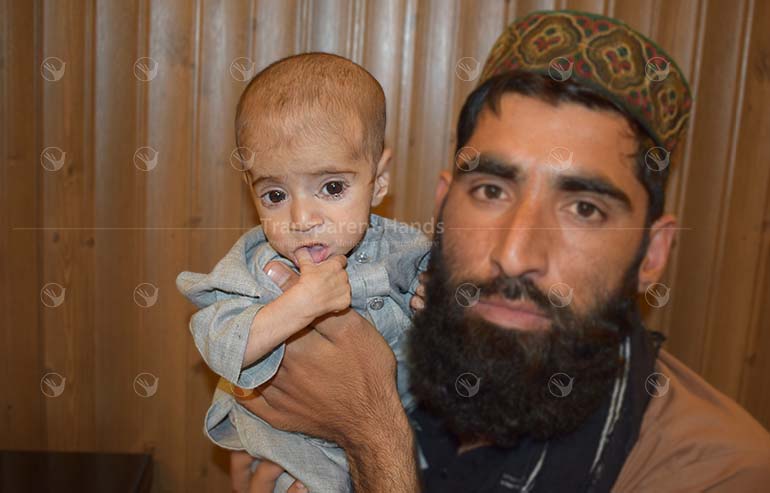 Muhammad Hussnain's Story
"My infant has hardly started life and is already fighting for it. It is hurtful for me to see him in such a critical condition. Please contribute generously to save my baby's life." – Hussnain's mother.
Muhammad Hussnain is 5 months old. He suffered chest blockage and pneumonia and was taken to the hospital. There, the doctors diagnosed him with mild Total Anomalous Pulmonary Venous Connection (TAPVC) and advised surgery for lasting relief.
Hussnain is experiencing chest congestion, fever, flu, cough and weakness. His skin has a bluish color because of the disease. He needs to be operated as soon as possible.
He has one brother and his father is a police constable, with monthly salary of 21,000 PKR. Hussnain's father also has the responsibility of his own father and four, school going siblings. They live in a rented house in village, with 3 other families. Hussnain's surgery is out of their reach due to lack of financial resources.
At last, his father came to know about Transparent Hands and requested for free surgery. The organization has registered his case.
Hussnain is scheduled for his Open Heart Surgery at Ittefaq Hospital Trust, through Transparent Hands. Kindly save this innocent baby by contributing for him, as much as you can.
Donate Now!

---

---

---