Donate Muhammad Kashif for his Open Heart Surgery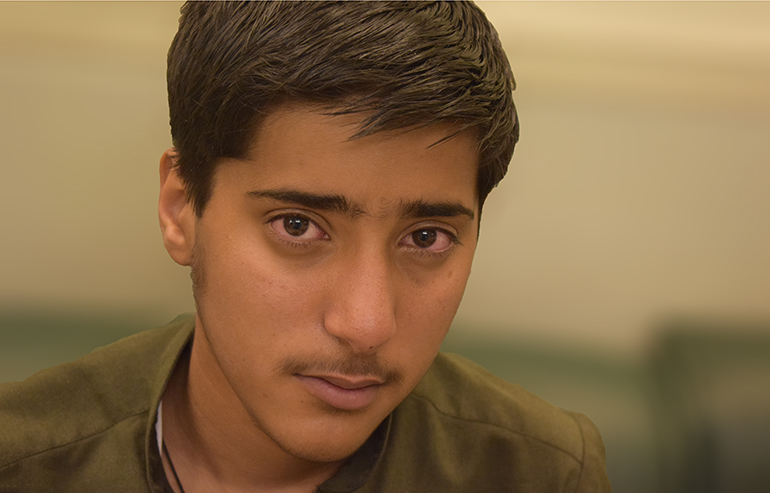 Muhammad Kashif's Story
Your little support can save the life of this poor young boy
Muhammad Kashif is the only son of his parents. He has two younger sisters who rely on him for every little task. He is student of class 9th and in his free time, he helps his sisters in their studies. Kashif used to be an active boy but since last couple of months, his health has been deteriorating. He was only 6 years old when doctors broke the devastating news to his parents that 'Kashif is suffering from congenital heart disease – Tetralogy of Fallot (TOF)'. TOF is a serious heart disease that refers to a combination of four related heart defects that commonly occur together. Doctor advised his parents to prepare for his open heart surgery otherwise Kashif's life is at risk.
His parents took him to a specialized hospital for free of cost surgical treatment but they have given him waiting period of ten years. Kashif's health is getting worse with each passing day. He feels difficulty in breathing along with weakness due to which he is unable to study or perform any activity. His skin also turns blue if he walks a little. His father doesn't have enough money to get him operated from another hospital. He works as a peon and earns only 15,000 a month. In such meager income, he has to pay his household expenses, school fees of his children and also buy medicines for Kashif. Recently, somebody told them about Transparent Hands and his parents brought him here from Chakwal.
Muhammad Kashif is scheduled for his open heart surgery in a few days in Ittefaq Hospital by Dr. Salman Shah. His parents are relieved to know about their son's surgery but their struggle isn't over yet. Kashif needs funds for his open heart surgery and this will only be possible with your support.
You don't need to donate a huge amount to make a difference. Even a little money counts. We request you to please donate and save this young boy's life.
Give him new hope by donating for his surgery!
Donors who are supporting Muhammad Kashif

---

---

---

---

---

---

---

---

---

---

---