Donate to Muhammad Mumtaz for his Rt. Pyelolithotomy (renal stones)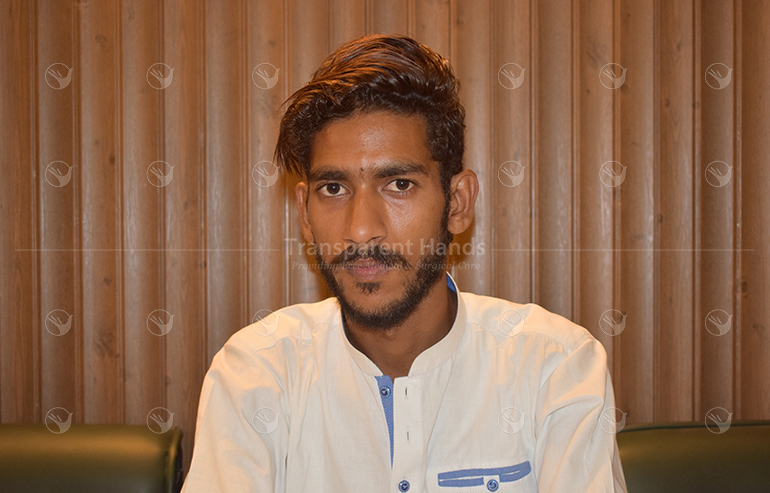 Muhammad Mumtaz's Story
"I've always dreamed of a better lifestyle for my parents and siblings. But for last few years, I'm not able to provide for them. Due to stones in my kidney, it's hard for me to work actively or even walk these days. I knocked on many doors for help but nobody was kind enough to support me. Instead, they advised me to visit other public hospitals which are already full of needy patients like me. I don't understand what should I do to get rid of my disease." – Muhammad Mumtaz
It's extremely hard for a person like Muhammad Mumtaz to undergo surgery for his disease. He does embroidery work at home and from that, he hardly makes some money. Mumtaz has 9 brothers and they all work hard to meet their household expenses. Still, their collective income is not enough to pay for his surgical expenses.
Muhammad Mumtaz, 22 years old young boy, has been suffering from renal stones from last three years. Initially, he received treatment from local hospitals but when his condition didn't improve, he consulted a doctor in another city who advised him Rt. Pyelolithotomy (a surgical procedure to remove multiple renal stones). Mumtaz and his brothers asked for support from many organizations but nothing worked in their favor. At last, they came across Transparent Hands through a doctor in Sahiwal.
Muhammad Mumtaz is registered with this organization for his urology surgery. His three years long struggle doesn't end here. Without your donations, he might suffer for another few months.
We request you to please donate for this young boy as much as you can and alleviate his sufferings.
Donate now!

---

---

---

---

---
---

---

---

---

---

---

---

---
---
---

---

---