Donate Muhammad Ramzan for his Urethroplasty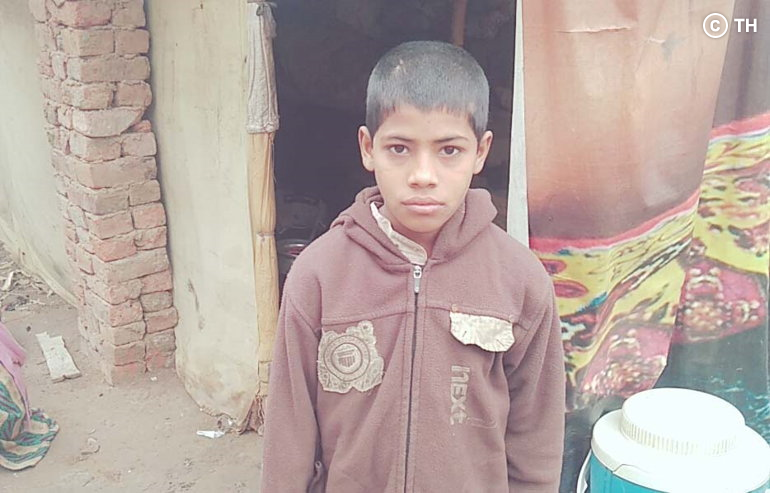 Muhammad Ramzan's Story
Muhammad Ramzan 10 years of age was suffering from congenital hypospadiasis resulting in deformity of his genitalia. He was advised serial surgeries to correct the defect. His first surgery was done in Akram Medical Complex on 21-11-17 by Dr Naveed Haider. He performed BRACA – I procedure. Muhammad Ramzan remained admitted for 3 days and had good post operative recovery. He was discharged with follow up for subsequent surgeries.
Read More
Muhammad Ramzan's Story
Muhammad Ramzan is 10 years old boy who wishes to go to school but unfortunately, due to lack of finances, his parents cannot provide him education. Muhammad Ramzan is the youngest among his one brother and 2 sisters. His elder brother is learning electrician's work so that he can support his family. Ramzan's father is a labourer while his mother works as a maid in someone's house. Their combined income is hardly around 12,000 rupees per month. This family is living on a small farm land in Khanowal, and struggling to make both ends meet every day.
When Muhammad Ramzan was born, he developed Hypospadias disease – congenital defect in which urine flows through an abnormal opening on genitalia. His parents became worried and took him to a local hospital where he was examined. Doctor advised his parents to prepare Ramzan for surgery as this is the only solution to give him permanent relief from his symptoms. Ramzan's parents don't have enough money to pay for his surgical treatment. They took him to many doctors during 10 years but none of them was of any help.
Muhammad Ramzan experiences poor control of his urination from an abnormal passage. Luckily, this family came to Transparent Hands and doctors here advised his parents that Ramzan has to undergo 2 successive surgeries for tube formation, only after which he'll completely recover.
Ramzan is now scheduled for his first surgery which is going to be performed in a few days at Akram Medical Complex. Then after 6 months, his second Urethroplasty procedure will be performed. Muhammad Ramzan has suffered for 10 years due to his bothersome disease. Now, he needs your support in funding for his surgery so that he can start living normally like other kids.
Donate for the surgery of Muhammad Ramzan and give him a new life!
Donors who are supporting Muhammad Ramzan

---

---

---