Donate Muhammad Sarwar for his Herniaplasty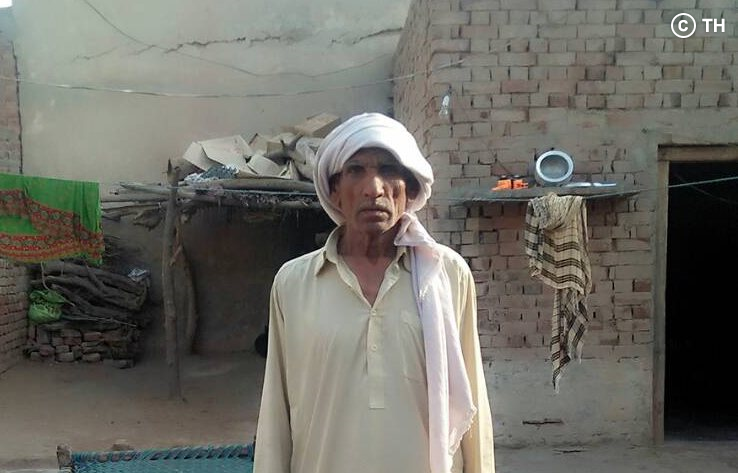 Muhammad Sarwar's Story
Muhammad Sarwar 69 year old laborer was in pain due to Left inguinal hernia which was increasing in size. He was advised surgery for relief from this pain. His Herniorraphy was done on 17-07-17 in Akram Medical Complex by Dr. Ahmed Fawad. He remained admitted for one day with uneventful post op recovery and was discharged in good health.
Read More
Muhammad Sarwar's Story
Help this poor old man so that he can get permanent relief from his painful inguinal hernia.
Muhammad Sarwar is a 69 years old man who lives in a small village of Sheikhupura with his younger son and his wife. His other children are married and living separately in their own homes. He enjoys spending time with his friends who live nearby.
Muhammad Sarwar has inguinal hernia since his birth. It never bothered him but 8 years ago, this hernia started taking toll of his health. He suffered from severe pain which was unbearable for him. He went to various doctors since then and has been taking medications which only provide him temporary relief. Doctor advised him to undergo herniaplasty as this is the only way to get permanent relief from his painful hernia. Muhammad Sarwar is not able to walk and sit properly due to his pain. This family cannot afford the surgical treatment as all of them depend on the income of Muhammad's son who is earning only around 200 rupees a day.
This miserable family is now registered with Transparent Hands and is waiting for your immense support. Please donate for the surgery of Muhammad Sarwar so that he can get back to his healthy and normal life routine again.
Donors who are supporting Muhammad Sarwar

---

---