Donate Muhammad Yaseen for his Prostate surgery
Muhammad Yaseen's Story
Muhammad Yaseen is a 50 years old man who lives in Lahore in a rental place. His wife, mother and four school going kids are residing in Multan. He moved to Lahore a few years ago when he got a job as a labourer in a local restaurant. Muhammad Yaseen is working really hard day and night so that he can support himself and his family back in Multan.
He is suffering from enlarged prostrate for last one and a half year. He went to local hospitals for treatment but they could only provide him temporary relief. Doctor advised him to undergo surgery as it is the only way to get rid of his symptoms permanently. Muhammad Yaseen is the sole earner of the family. He is also a diabetic patient and is on medications for a long time. He cannot afford the surgical expense as he hardly manages to support his family financially.
Muhammad Yaseen feels difficulty in working due to severe pain in lower abdomen. He also experiences frequent micturition/urination and sometimes blockage. Due to these symptoms, his work is being disturbed. Luckily, he came to know about Transparent Hands through a friend. He is now scheduled for Cystoscopy and TURP in a month and for that, he needs your immense support.
In this holy month, give your zakat and donations for this old man so that he can undergo surgery and start earning for his family again.
Your little help will give relief not just to Muhammad Yaseen but to his whole family who is suffering because of his illness.
---
Disclaimer: Transparent Hands makes sure that all the patients get surgery in time. If a patient requires urgent surgery and his/her condition is serious, Transparent Hands conducts the surgery immediately. In the meantime, his/her campaign stays active on the website until we raise the complete funding. The hospitals on our panel have complete trust in us and wait for the payments until the patient's funding is completed.

---

---

---

---
---

---
---
Muhammad Yaseen's Story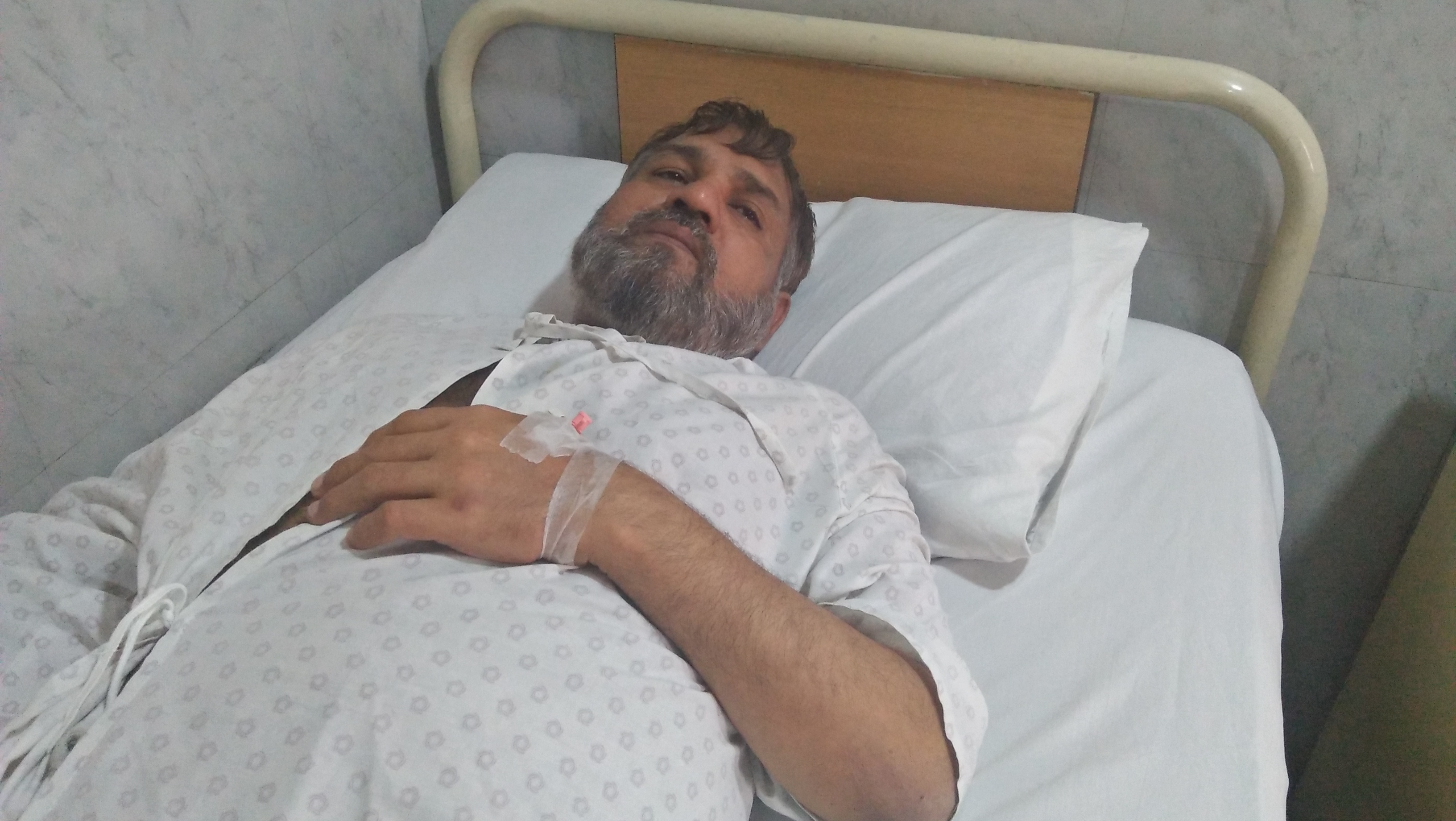 Muhammad Yaseen 50 years of age was suffering from lower urinary tract symptoms due to bladder outlet obstruction. He was diagnosed to have Benign Prostatic Hyperplasia and advised Transurethral resection of prostate. His surgery was done on 14-06-17 in Akram Medical Complex by Dr Athar Mehmood. He remained admitted for three days and had good post operative recovery. He was discharged symptom free.