Donate Muhammad Zain for his Urethroplasty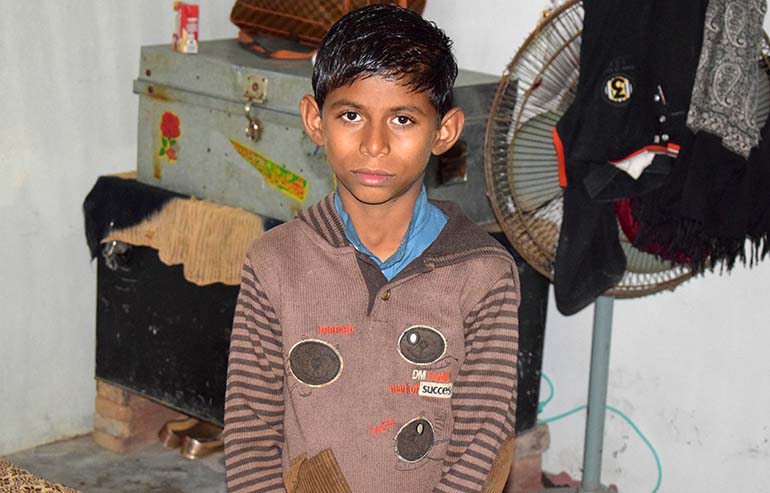 Muhammad Zain's Story
Muhammad Zain is a 9 years old boy who lives in a small rented house in slum area of Lahore with his mother, brother and sister. His father had died before his birth and since then, this family is struggling to make both ends meet. Zain's 14 years old brother is learning mason work and earns around 100 rupees a day to support his family. His mother works as a maid in a home and earns 5000 rupees a month. Zain's elder sister is married and she is also residing in their home with her husband and 2 kids.
Zain is a born patient of Hypospadias. Due to lack of education, his family was unaware of this disease until he complained about severe pain in his abdomen. Zain was taken to hospital where doctor recommended to undergo surgery otherwise it could further lead to complications such as effect of back pressure on kidneys. This poor family has no resources to get Zain operated. A local hospital has given 2 years for surgery due to large number of patients already waiting. Zain cannot wait for that long as he is facing pain and discomfort while urinating and in his abdomen.
Luckily this family came to know about Transparent Hands. Zain is now scheduled for his Urethroplasty in a few days at Akram Medical Complex. His surgery will only be possible with your kind support. We request you to please donate for this poor child as much as you can so that he can undergo surgery and get back to his happy and healthy life.
Donate for Muhammad Zain and make a lasting impact in his life!

---

---

---

---

---

---

---

---

---

---

---

---

---

---

---
Muhammad Zain's Story
Muhammad Zain 09 years of age was suffering from congenital hypospadiasis resulting in abnormal stream of urine. He was advised surgery to correct the passage of urine. His urethroplasty was done in Akram Medical Complex on 27-02-18 by Dr Naveed Haider. He remained admitted for one day and had good post operative recovery. He was discharged in good health.