Donate Najma Nazir for her Open Heart Surgery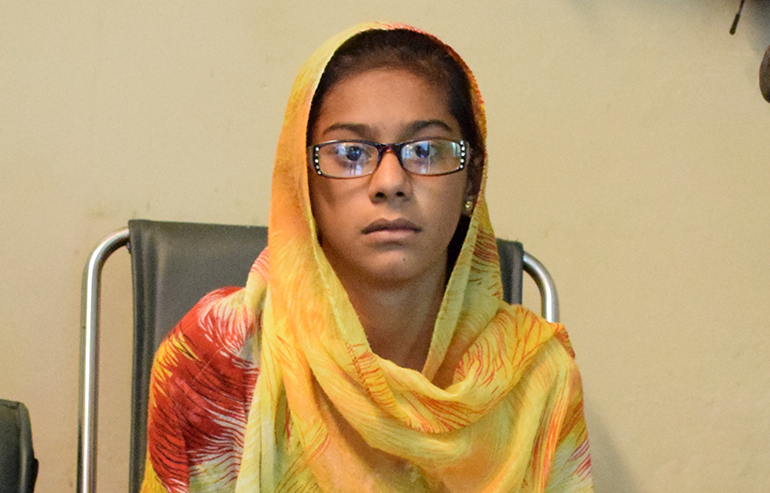 Najma Nazir's Story
Her heart disease is killing her slowly. Donate and save her life!
Najma Nazir is a 14 years old young girl who lives in a small village of Faisalabad with her parents and two younger siblings. Najma loves going to school with her sister but for last few months, her health is not allowing her to even walk for a few minutes. Najma is a patient of Large Perimembranous Ventricular Septal Defect (PMSVD) – muscular right ventricular outflow tract obstruction since birth. Her parents took her to local hospitals for initial treatment but doctor recommended them to take her to special hospital for heart diseases.
They came all the way to Lahore for her treatment. Doctor has recommended her to undergo Open Heart Surgery and correct the defects but they are not giving her any surgery date for free treatment. Najma has been living with this heart disease for 14 years. She didn't experience any painful symptoms in start but now her health is deteriorating with each passing day. She experiences breathing difficulty, weakness, headache and frequent fever due to which she often remains absent from school. Her parents contacted many other institutes for free treatment but nobody listened to them. They don't have money to treat her form a private hospital. Najma's mother works as a maid and her father is a daily wage labourer. Together they earn around 20,000 rupees a month which is not enough for the surgery. Luckily, they came to know about Transparent Hands through a friend and they immediately came to Lahore.
Najma is now scheduled for her Open Heart Surgery in a few days at Ittefaq Hospital. It's our humble request to you to please donate for her surgery. Even a single penny can create a huge impact in her life. Her parents say, "we cannot see our child dying due to this disease. You are our last hope. Please donate and save her life."
Donate for her surgery now!
Donors who are supporting Najma Nazir

---

---

---

---

---

---

---

---

---

---

---

---

---

---

---