Donate Nosheen Parveen for her Cholecystectomy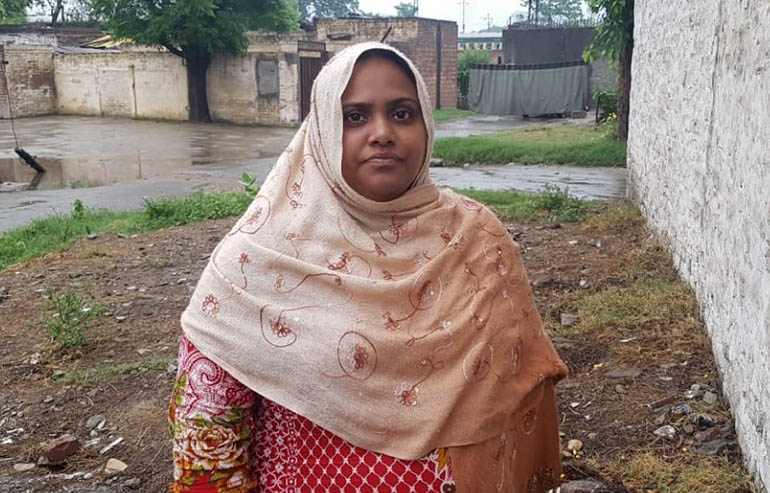 Nosheen Parveen's Story
Nosheen Parveen 35 years old was suffering from upper abdominal pain and indigestion. She was diagnosed with Symptomatic Gallstones and was advised surgery for her condition. Her Laparoscopic cholecystectomy was done on 07-08-18 in Akram Medical Complex by Dr Ahmed Fawad. She remained admitted for 2 days and had smooth post-operative recovery. She was discharged in perfect health.
Read More
Nosheen Parveen's Story
Donate now and give her a gift of life!
Nosheen Parveen is a 35 years old woman who lives in a rural area of Karachi with her husband and 3 kids. Her husband works as a daily wager and hardly earns around 10,000 rupees a month from which he has to pay the school fees of his two kids, house rent and other household expenses. There are days, when this family has to struggle to manage three-times meal. In such circumstances, Nosheen's health is deteriorating with each passing day.
Nosheen is suffering from cholelithiasis (gallstones) for 10 months. She visited many doctors who prescribed her medicines but that could only provide her temporary relief. She is experiencing severe abdominal pain, vomiting and digestion issues. Nosheen underwent some tests recently and she was diagnosed with gallstones and was advised to remove her gallbladder through surgery. This family cannot afford to pay for the surgical expenses. They requested many hospitals for free of cost surgical treatment but they didn't pay attention to them. One of the hospitals put them on a long waiting list of a year but Nosheen cannot bear the pain for such a long time. Finally, somebody told them to visit Transparent Hands for surgical treatment and after saving some money for traveling, they came to Lahore.
Nosheen is now living at her parents' home in Lahore with her kids. She is scheduled for her Cholecystectomy in a few days at Akram Medical Complex. Her surgery will only be possible with your donations. It's her humble request to you to please give as much as you can so that she can go back to her home with her kids.
She has already suffered a lot for a long time, only your help can heal her now.
Donors who are supporting Nosheen Parveen

---
---

---

---