Donate Rashida Saleem for her Hernioplasty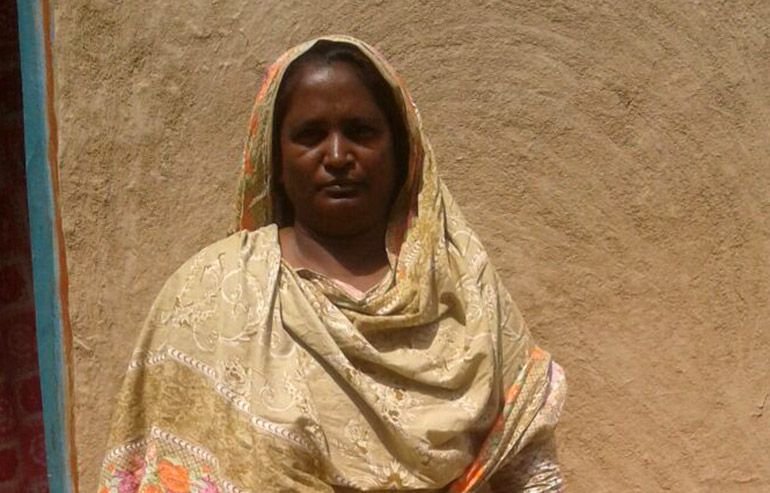 Rashida Saleem's Story
Rashida Saleem 48 years of age was suffering from umbilical hernia. She experienced frequent episodes of abdominal pain because of this and was advised surgery. Her Mesh Hernioplasty was done on 03-06-18 in Abid Hospital, Mian Channu by Dr Abdul Saeed. She remained admitted for 2 days post-operatively and was discharged in good health.
Read More
Rashida Saleem's Story
Donate for this poor woman so that she can get rid of her painful symptoms and get back to her healthier life.
Rashida Saleem is a miserable woman who is residing in a small town of Khanewal with her husband, two daughters and one son. She is also taking care of three children from her husband's first marriage. Rashida's husband works as a painter and hardly earns around 500 rupees a day. There are days when he doesn't get any work and this family has to sleep with empty stomach.
In such tough condition, Rashida's health is getting worse with each passing day which is worrisome for her family. Rashida was diagnosed with Umbilical Hernia around seven years ago. She took medicines for pain which could only provide her temporary relief. Now, no medication is working in her favor making her bed ridden most of the time. She feels swelling, severe abdominal pain and vomiting due to which her day to day activities are being affected. She went to many doctors for treatment but they suggested that surgery is the only solution to get rid of her painful symptoms permanently. This poor family is already struggling to make both ends meet. They don't have any money to pay for her surgical treatment. Without surgery, Rashida's disease can progress making her even more uncomfortable.
Luckily, Rashida's husband came to know about Transparent Hands through someone and he brought his wife here.  Rashida is now scheduled for her Hernioplasty in a few days at Abid Hospital. Her surgery is only possible with your kind support.
Donate for her surgery now so that she can get rid of her bothersome disease and starts living pain-free life!
Donors who are supporting Rashida Saleem

---

---