Donate Rayyan Ali for his Close Heart Surgery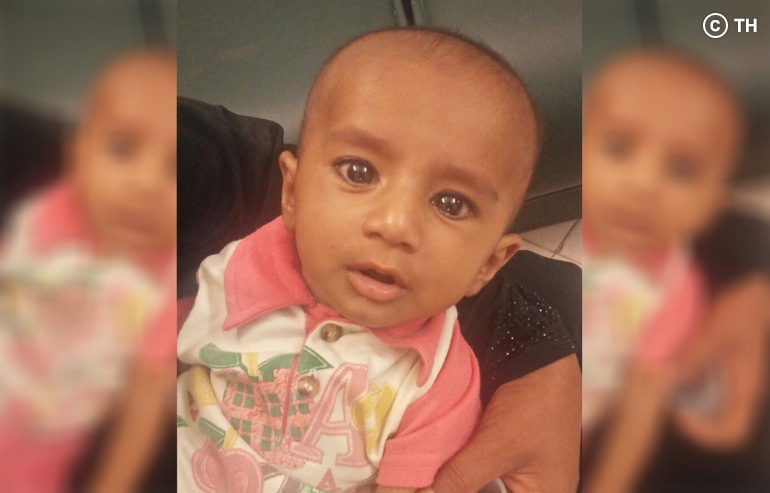 Rayyan Ali's Story
Rayyan Ali 6 months old male child was suffering from Moderate PDA (patent ductus arteriosus – a congenital heart disease). He was advised ligation of PDA to prevent his cyanotic spells and repeated chest infections. His cardiac surgery was done in Ittefaq Hospital by Dr Salman A Shah on 19-09-17 and PDA ligation was done through Lt. Posterolateral thoracotomy. He recovered well after the surgery and stayed for 3 days in hospital. He was discharged in good health.
Read More
Rayyan Ali's Story
Donate for critical surgery of this little baby and save his life.
Rayyan Ali is a 6 months old baby boy who lives in a rural area of Ghotki, Sindh with his parents and 5 siblings. Rayyan is a happy child who likes playing with his siblings. They all live together in a small hut in a village. This family lost their one child due to congenital heart disease and now Rayyan is struggling with the same condition and needs urgent surgical treatment.
Rayyan Ali was born with a heart condition called Patent Ductus Arteriosus (PDA), where there exists a hole that allows the blood to skip the circulation to the lungs. This hole is supposed to close when the baby is born in response to the oxygen received in the lungs. Rayyan's disease was diagnosed right after his birth and doctor advised his parents to prepare for a major heart surgery without which Rayyan's life is at risk. His parents don't have enough money for the operation. Rayyan's father is a labourer and hardly earns around 400 rupees a day depending on the work he gets.
Rayyan is currently experiencing many health issues. He feels difficulty in breathing, chest heaviness and his body turns blue when he cries. Luckily, this family came to know about Transparent Hands where they registered their son immediately for surgery. Rayyan is now scheduled for his Close Heart Surgery in a few days but this will only be possible with your kind support.
Help this little baby so that he can grow into a healthy and energetic baby. His parents are very worried about Rayyan's health and they cannot afford to lose him. Donate now to save this baby's life!
Donors who are supporting Rayyan Ali

---

---

---

---

---

---

---

---