Donate Razia Tariq for her Laparotomy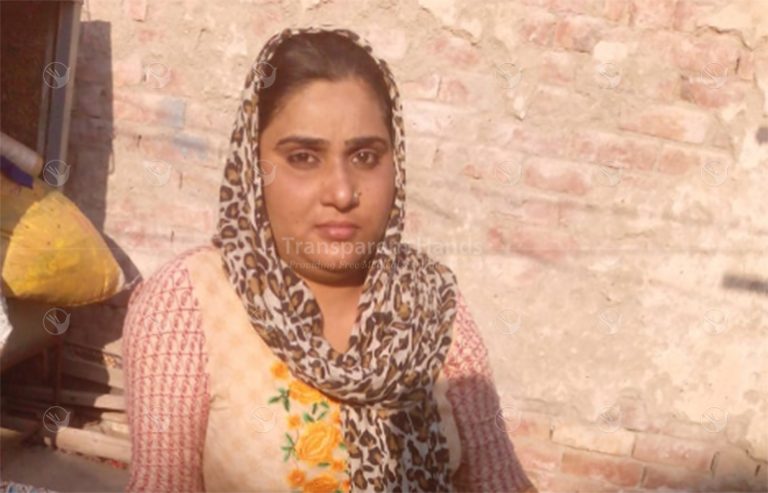 Razia Tariq's Story
"Her illness is affecting our entire family. When she is in pain, we cannot be in peace. If she is suffering physically, we are suffering emotionally. She is a loving and caring wife as well as a doting mother. Without her, it is really hard for me to manage both home and work. I just want her back in good health."- Razia's husband
Razia is suffering from Complex Ovarian mass. She underwent her Laparotomy around 1.5 years ago in a local hospital but the surgeons had performed inadequate surgery. Now she is in terrible condition and facing a lot of problems like continuous back pain, pain in her operated wound, headache and body aches. Her condition has worsened so much that she faints often. Her bad health has made her incapable of performing household chores like cooking or washing. She can't even look after her three years old son and take proper care of him.
Doctor has advised her to undergo Exploratory Laparotomy for removal of ovarian mass and permanent relief but her husband does not have the money to pay for her costly surgery. Razia's husband is a tailor and earns 20,000 per month and is the only earning member of the family. After paying for the house rent, bills, food and other day to day necessities, this man is unable to save anything from his income which he could use to pay for his wife's surgery.
Razia is now registered with Transparent Hands and she is going to undergo surgery in a few days. Our collective effort and financial aid can bless Razia with good health again.
Your generous donation can help Razia get back on her feet and return to her daily life routine like before.
Please donate now to relieve her pain!
Donors who are supporting Razia Tariq

---

---

---

---