Donate Safia Nasir for her Cystoscopy + Bilateral DJ stent & Chemotherapy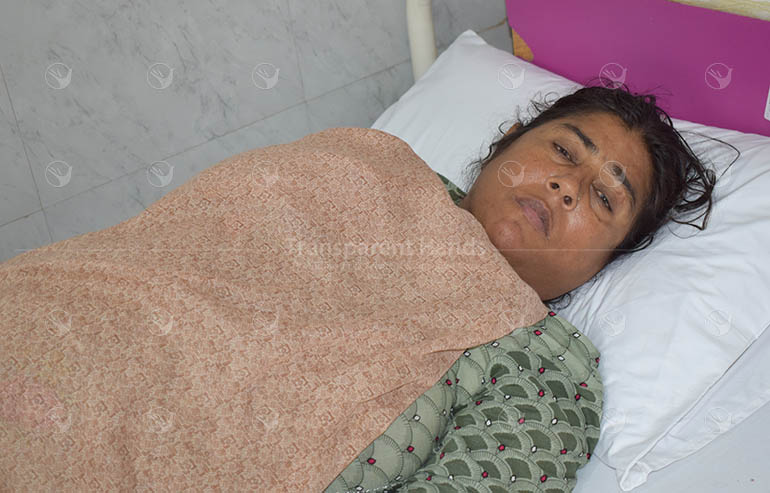 Safia Nasir's Story
"Who doesn't want to experience motherhood? Everyone does, but for me it feels like forever, bearing this pain and hopelessness. For the past 12 years my disease has left me in a complete destruction and my only hope is this last surgery. Help me in this journey from pain to wellness" –Safia Nasir tearfully appealed to Transparent Hands.
32 years old Safia Nasir was diagnosed with squamous cell cervical carcinoma 2 years ago. Since then she is facing symptoms such as vomiting, severe pain in lower abdomen, loss of appetite, fever, weakness nausea and on and off hypertension. Other severe symptoms include irregular and Postcoital vaginal bleeding.
Due to this disease Safia has not been able to conceive since 12 years of her marriage. For her treatment her husband has visited many local hospitals but none of them gave proper medical assistance. Whereas, in private hospitals the treatment is too expensive for them to afford.
Her husband works as a laborer and she works as a housemaid. Altogether they earn 12,000 PKR a month.
The doctors have advised her to go for a three step medical procedure that includes cystoscopy, bilateral Double J stent and chemotherapy for which they have reached out Transparent Hands for its free healthcare facilities and treatments.
Safia Nasir got her complete examination and considering her medical reports her first surgery was successfully done under the supervision of Transparent Hands. Now she is scheduled for her second surgery which awaits your donations.
Step forward to bring a change.
Donate now and let her regain all the lost hopes.

---

---

---