Donate Safia Nasir for her EUA and Biopsy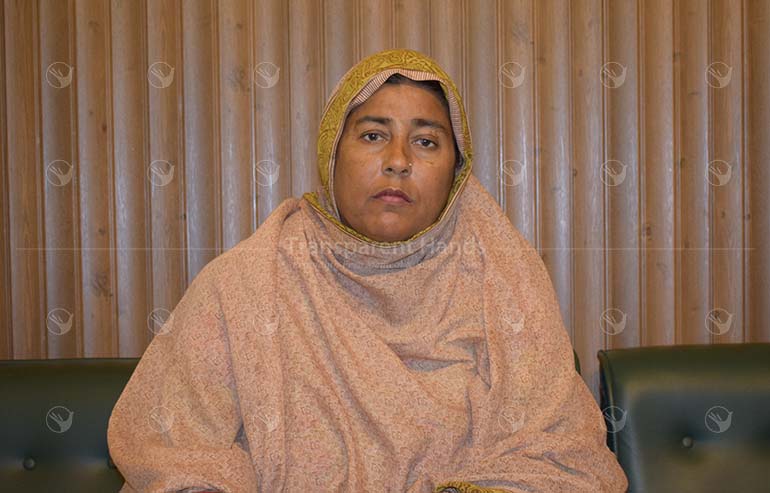 Safia Nasir's Story
"This was going to be my first baby after so many years of marriage, but I suffered a miscarriage. I became seriously ill after that. Doctors have advised me a biopsy under anesthesia. Your donations will help me recover and fulfill my desire to have a healthy baby." – Safia Nasir
Safia, 32 years of age, had a miscarriage some 1.5 years ago. She was taken to a private clinic, where the lady doctor cleared her uterus. However, she started experiencing excessive bleeding. She visited a number of government hospitals for treatment but the doctors did not give proper attention. Her condition worsened, as a result she became weaker.
Safia is now experiencing pain in lower abdomen, frequent bleeding, fever, vomiting, reduced appetite and weakness.
Safia was working as a housemaid before her illness. Her husband is a laborer with monthly income of 12,000 PKR. She got married about 12 years ago, but could not have children due to reasons unexplained.
As they could not afford to go to a private hospital, Safia visited a medical camp organized by Transparent Hands in Sunder Industrial Estate, for free treatment. The doctor examined her and found to have growth in her cervix. She was advised for diagnosis and biopsy.
Transparent Hands registered Safia's case and she is scheduled for her EUA and Biopsy at Lahore Care Hospital. Kindly contribute for Safia. Our support will restore her health and increase her chances of becoming a mother.
Donate Now!

---