Donate Saima Mushtaq for her Herniopasty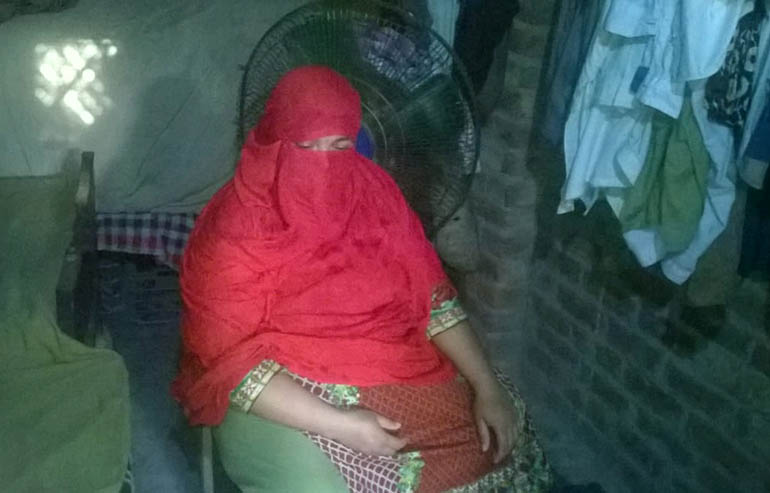 Saima Mushtaq's Story
Saima Mushtaq 30 years of age was suffering from large Paraumblical hernia. She experienced frequent episodes of abdominal pain because of this and was unable to work. She was advised surgery to fix it. Her Mesh Hernioplasty was done on 02-07-18 in Akram Medical Complex by Dr Ahmed Fawad. She remained admitted for 4 days and had good post operative recovery. Now she is symptom free and back to her day-to-day work.
Read More
Saima Mushtaq's Story
Only timely treatment can give her a pain-free, healthy life. Your contribution can help her to recover from hernia.
Saima Mushtaq is a 30 years old young female who lives in a small town of Lahore with her husband and his 7 siblings. Saima is a patient of hernia since last two years. She took medicines but it could only provide her relief for some time. Her abdominal pain has now become worse making it hard for her to perform daily household chores. Doctor suggested her to undergo surgery for removal of hernia.
Saima's husband took her to various local hospitals for free of cost surgical treatment but doctors refused to admit her. They kept on giving dates to this poor lady. When Saima's pain became unbearable for her, she contacted private hospitals but they demanded too much money for her hernioplasty. Saima's husband works as a labourer and he hardly earns around 12000 rupees a month from which he has to pay for his household expenses and also take care of his younger siblings. Saima's health is deteriorating with each passing day. She feels severe abdominal pain and discomfort due to which she is unable to bend or lift anything. She also feels nausea all the time especially after food intake.
Fortunately, Saima got to know about Transparent Hands through one of our old patients and she immediately came here. Saima is now scheduled for Mesh Hernioplasty in a few days at Akram Medical Complex. Her surgery will only be possible with your kind support. We request you to please give your zakat and donations for her surgery so that she can regain her health!
Donors who are supporting Saima Mushtaq

---

---

---

---

---

---

---

---

---