Donate Sania Bibi for her Open Heart Surgery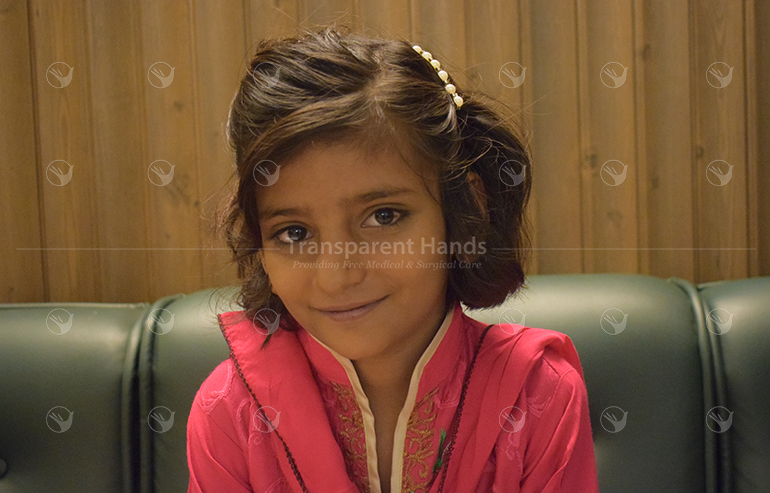 Sania Bibi's Story
"I cannot breathe mama. Please do something" – This is what I hear every day from my 6 years old daughter. She asks me to take her to her father. I'm tired of telling her that he is dead. But she doesn't listen to me. Her step-father's attitude is killing her with each passing day. He knows about the deadly disease of my daughter but he never offered us any help. Every time when I put Sania to sleep, I tell her that she'll be fine soon but I don't know whether that's true or am I going to lose her forever." – says Sania's mother
Sania Bibi is a six year old girl who is suffering from Congenital Heart Disease. Sania was only 4 months old when she was diagnosed with a large Ventricular Septal Defect (a defect of the heart where there is only one ventricle and the oxygenation of the skin is difficult).
Sania used to live with her parents and siblings in Sahiwal but moved to Lahore after her mother remarried. Her father was a laborer and died a few years after her birth. Her step-father, who is also a laborer, refused to take the responsibility of her treatment. She has four more siblings, the eldest of whom is fifteen years old and the youngest is two. Her mother works as a maid and lives with her younger child in a small portion of the house of her employer. She earns only 10,000 per month and is unable to afford Sania's expensive treatment.
Sania was diagnosed at birth, but her condition worsened and eventually she suffered from fever, unconsciousness, headache and cyanosis (her skin turns blue due to lack of oxygen). A few months back, Sania suffered from a paralysis attack due to weakness and is paralyzed from the right side ever since.
After a few checkups, doctors told her mother that Sania must undergo Open Heart Surgery as soon as possible, otherwise she could lose her life. Her mother desperately tried to find some way to treat her disease and came to know about Transparent Hands through her employer, who is a doctor himself, and contacted for help.
Sania is now registered for her open heart surgery and for that, she needs your support. This young girl is running out of time. Her mother is pleading everyone to save her little angel's life.
Donate now. Even one small donation could bring her back to life!

---

---

---

---

---

---

---