Donate Sarahat Bibi for her Open Heart Surgery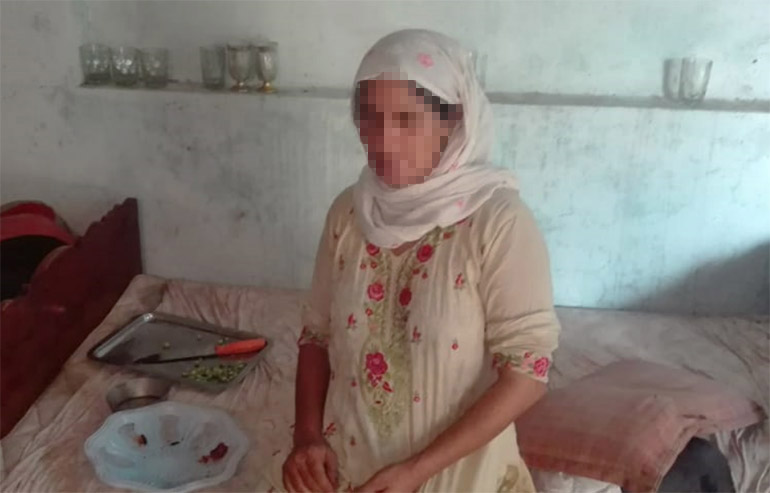 Sarahat Bibi's Story
Sarahat Bibi 52 years old lady was experiencing symptoms of cardiac failure since she was rescued from heart attack about 3 years ago. She was diagnosed as a case of Ischemic heart (Triple Vessel) disease and was advised By-pass surgery. Her surgery was done in National Hospital on 16-08-18 by Dr Ahmed Shehbaz. She was found to have triple vessel disease which was corrected. She stayed for 4 days in hospital and had good post-operative recovery. She was discharged symptoms free and in perfect health.
Read More
Sarahat Bibi's Story
If she doesn't undergo surgical treatment in time, she could suffer from heart failure.
Sarahat Bibi lives in a small town of KPK with her husband and 4 kids. They don't have any permanent residence. A kind family from their town has given them a temporary space to live. Sarahat's husband works as a driver in his town. His income depends on the amount of work he gets. Sometimes, he doesn't get any driving job and goes home empty-handed. This miserable family is struggling to make both ends meet. On the other hand, Sarahat Bibi's health is deteriorating with each passing day. Her kids are worried that they might lose their mother if she is not given treatment in time.
Around 3 years ago, Sarahat Bibi experienced her first heart attack and was given emergency treatment in a local hospital. She was diagnosed with Ischemic Heart Disease. Doctor gave her medicines for temporary relief but advised her to undergo heart surgery as soon as possible due to the blockage of her three heart vessels (triple vessel disease).  She went to a number of hospitals all over KPK Province and also in Punjab in past 3 years but they didn't register her case for free surgical treatment due to a long waiting list. According to her recent test reports, around 60% of her heart is already damaged. If she is not given surgical treatment in time, she might lose her life.
Luckily, Sarahat Bibi came to know about Transparent Hands through an old patient. She is now scheduled for her Open Heart Surgery in a few days at National Hospital, Lahore. Her surgery can only be possible with your donations.
We request you to please donate any amount you can for her surgery. Don't let this mother die just because she cannot afford to live. Donate for her surgery now!
Donors who are supporting Sarahat Bibi

---

---

---

---

---

---

---

---

---

---

---

---

---

---

---

---

---

---

---

---

---